The weather is going to inevitably get colder in Wisconsin, and I see Wes and The Rock already sporting facial hair. How long before Spoff attempts to put some hair on his chinny-chin-chin?
Wes actually shaved the other day. We just haven't done any new videos since. I couldn't grow anything of substance if I tried.
Anthony from Sturgeon Bay, WI
Are all 80-plus players personally contacted regarding the final lists or just the players being cut? Or, is it like HS where the coach walks out, tapes a list on the wall and the masses converge? Any insights for we Insiders?
Often (though not always), players on the bubble who make it are contacted by their position coaches to give them the good news.
Bob from Grand Rapids, MI
Did anything particularly surprise you on cutdown day? Are there any players you think are likely to be claimed before they can be signed to the practice squad?
As noted before, I've quit trying to predict who might get claimed. I was a little surprised there are only two running backs on the 53, but the Packers obviously feel good about getting at least one, and maybe more, of their other guys back on the practice squad as reinforcements.
Can you refresh us on the difference between the amount a practice-squad player earns each week and the minimum game check a guy gets while on the 53-man roster? I'm thrilled all of these players get to continue their dreams, but I also understand getting a few game checks can be a life-changer for those at the proverbial bottom of the roster.
Practice-squad pay for players with fewer than two accrued seasons is $11.5K per week ($207K for 18 weeks). The rookie minimum on the active roster is just over $39K per week ($705K for the full season).
Kristian from Arhus, Denmark
…I want them on special teams…I NEED them on special teams.
Something tells me Coach Bisaccia wouldn't mind the Colonel Jessup comp. Anyway, it helps the third phase that Dallin Leavitt returned to practice this week to make the 53. Keisean Nixon will be an impact player there, too, and I'm curious to see what kind of special-teamers young guys like Tariq Carpenter, Micah Abernathy, Shemar Jean-Charles and Isaiah McDuffie, among others, might develop into.
David from San Antonio, TX
Mike, seems like a good amount of turnover on special teams. New scheme and players and hopefully different results. Am I reading it right?
Frogger from Marinette, WI
For me it was Jack Heflin. Gambling is still illegal at Bushwood, but I would've bet a bowl of soup he was making this team. I also was caught off-guard by Shawn Davis, though I wasn't aware he had gotten injured. He wasn't at practice Monday but nothing else was known about his situation.
Jordan from Lawrenceburg, KY
Are there any players who you would not have thought would make the team a couple of weeks ago, but might have played their way onto the 53-man roster?
He arrived 21 days ago today – after OTAs and minicamp, after Family Night, two days before the first preseason game – and he made it. The Packers are Abernathy's fourth NFL team, plus he played in the XFL and USFL, and he didn't get a contract for 2022 until Aug. 10, yet it's still an active contract. Pretty remarkable.
I've gotta admit, I was very surprised by the news that Juwann Winfree didn't make the 53. Given how a similar situation played out in the past with Jake Kumerow, do you think that Gute maybe talked to AR12 before officially waiving Winfree? I just don't want to see another flare up of past tensions.
By all indications, Aaron Rodgers has been kept in the loop, and his input has been sought, regarding roster decisions.
I view the NFL's Top 100 list as a popularity contest and give it no credence. That said, I was blown away not to see Kenny Clark on the list. Jaire Alexander's absence was surprising as well, but understandable given his injury last year. Do you think the snub will fuel these guys, or do they similarly not care?
I sincerely hope there are more important and meaningful things fueling them.
Mike, I am less concerned with the roster in Week 1 than I will be come Week 18 and beyond. I believe adding a net plus-two All-Pro players to the Packers' playoff roster along with player development gets us to the Super Bowl.
Plus-two is an awfully tall order. That means, if Rodgers and Campbell remain All-Pro, you're looking for three more to gain that distinction following the loss of Adams? That's a lot to ask for, man.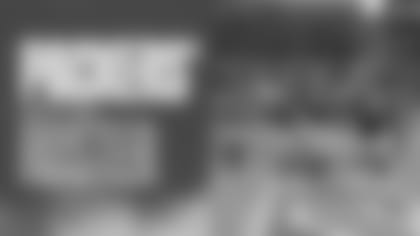 Packers keep two RBs, seven WRs: Here's the initial 2022 roster
First 53 includes entire 11-player rookie draft class, surging safety Micah Abernathy
In his book "Instant Replay" by Jerry Kramer he mentioned how cutting down the roster affected Coach Lombardi. He knew how hard these guys worked and their dreams. He never got used to the cutdown date. You are right, how does a guy get any sleep at all the night before? Thanks.
On the flip side, I'm reminded of the joke Vic always used to tell about Chuck Noll's famous line – that cutting wasn't the hard part, stopping was. Cruel and insensitive humor aside, I've always interpreted that as a reminder of how serious this business is, and there's no point in keeping someone around who can't help the team win. They all have skills, work ethic, etc., but are they a piece to the puzzle? That's what really counts.
Jack from Indianapolis, IN
"The NFL doesn't want to start before Labor Day." Why? Is it a dollars and cents thing? I don't understand. Seems a way to give players more rest during the regular season without elongating it would be a good thing for player safety. To me the NFL isn't as serious about player safety as they claim to be. If they were it wouldn't just be offensive players receiving protection. A lot going on there, thanks for your consideration.
Years ago (I think it was 2004?) the NFL decided its TV ratings for Week 1 were taking a hit because it fell on a holiday weekend annually, so the league pushed it back, got the results it wanted, and likely won't ever revert again.
Will the first player selected in the second round of next spring's draft be considered a first-round draft choice because of Miami's forfeiture? Would there be salary implications?
No, and nothing significant.
Do you anticipate Joe Barry will run a defense very similar to last year? Will the draft class greatly alter his basic D?
George from North Mankato, MN
Is there a limit to the number of waiver claims a team can make starting tomorrow or can they put in limitless claims knowing a corresponding roster move would be needed for each successful claim? Do teams need to specify their corresponding roster move in advance? Do you know which player has generated the most waiver claims in any season?
There is no limit, nor advance specification, and I have absolutely no idea.
Sharon from Arbor Vitae, WI
When players who got cut look for a team to latch onto, is there much difference in salaries? Can teams offer signing bonuses?
For free agents, anything goes. For players claimed off waivers, their contract goes with them.
I know most of the focus will be on the Packers' roster in the II but I am surprised by the amount of higher-level draft picks from just the last two years that were cut Tuesday. Most of them seem to be from teams that changed GM and/or coaching. Is the gap in talent evaluation really that disparate?
Stark differences of opinion are common, and lack of player development within a given organization will always catch up to it, and usually leads to change.
Jeffery from Brooklyn, WI
Hey II, someone made a post saying Gutey should trade Yosh to Dallas. Do y'all think he's in the trade talks?
Ignoring the obvious value of proven depth at tackle, why on earth would the Packers try to help a team in a tough injury spot at a premier position when they're competing against said team to reach the Super Bowl?
Connor from Minnetonka, MN
It's always a bummer to see guys get cut, but isn't it a testament to the depth at LB that Ty Summers didn't make the team? Campbell, Walker, Barnes, and McDuffie is about as good a room as they've had at ILB in a while.
Two years ago as his undrafted rookie season unfolded, Krys Barnes became the best inside 'backer on this team. Now he's No. 3, and it's not as though he regressed as a player.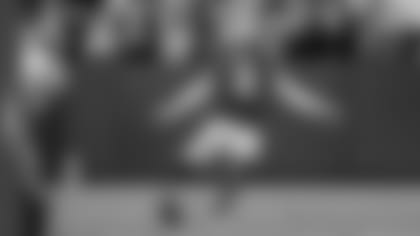 5 takeaways from Packers' roster decisions
Notes on Mason Crosby, offensive tackles, running backs and a longshot
Kerry from Lakewood Ranch, FL
On Monday, Mike answered my question on what three things need to happen besides staying healthy for the Packers to make it to the SB this year. And he gave a logical answer. But I would like to give my three things to the Packer faithful and see if they agree. 1. Obliviously fix special teams. 2. David Bakhtiari and Elgton Jenkins need to return to their elite level of play. 3. The rookie wide receivers need to step up and contribute in a meaningful way.
I didn't correct "obliviously" because it gave me a chuckle. In any event, your three things are valid and worthwhile. But they won't matter with regard to the ultimate goal if those three things aren't happening in the playoffs. That was essentially my point.
Mark from West Des Moines, IA
Which rookie has shown the most leadership in training camp?
I couldn't pick one. If there's any emergence in that regard this quickly with a young player, it's behind the scenes for now.
If a team can protect four players on the practice squad, do they need to declare which four once the squad has been formed? Can they change the four players anytime they want? How does the protection work?
Protection declarations are made, and can be changed, weekly. Up to four players on the practice squad can be protected starting next Tuesday, I believe.
What is the status of David Bakhtiari, Elgton Jenkins and Robert Tonyan? Are they healthy and will they start? It seems like radio silence on their progress.
The Packers aren't saying much, and at this stage, it's understandable for competitive reasons. Honestly, the first real clue we'll have regarding them for the opener will probably come a week from today when the first injury report is released. That'll tell us their level of practice participation, and we can try to start reading the tea leaves.
Mike, what is your take on the Brewers calling up Garrett Mitchell this weekend? Something to spark the team for the playoff stretch run? He's sure made a splash the first two starts. I thought nothing could beat his first game Sunday, then he beats it Monday night! Exciting!
The team was in dire need of a spark. The question is, how long can it last?
Michael from Winfield, IL
We'll never know, but I wonder which of Tuesday's cuts "played themselves off the roster" last Thursday?
Oh, to be a fly on the wall in the film room. Maybe in another life.
As a professional opera singer, I know the feeling these men are going through on cutdown day (hundreds audition, a few will get jobs.) It sucks and every rejection is demoralizing. Your quote from Toure is going to stick with me though: So many of these guys have been cut before, and it's just part of the story now. Thank you (and him) for that inspirational line. It's audition season for us too, and I needed to hear that.
Toure's perspective struck me as incredibly mature, and a reflection of his confidence and courage as well.
Jasper from Deadhorse, AK
Your description of the journey ahead as a "grind" could not be more spot on. I'm a ball of nerves thinking about Game 1, on the road against our top hated rival, loud obnoxious Vikings fans and that horn, new coach, fired up fresh players and which player not named Adams gets the ball from Rodgers, will our bookend tackles play, will we have our kicker, will ST remain an Achilles? Then I read your grind comment and came to earth. Let's just play football baby! Isn't this game great?
T-minus 11 days and counting. Happy Wednesday.