GREEN BAY – The Packers evened their record at 1-1 with a 27-10 triumph over the Bears on Sunday night at Lambeau Field.
Green Bay trailed 7-3 early before scoring three touchdowns in a span of four drives to take a 24-7 halftime lead. The Packers were in position to put the game away in the third quarter, but a fumbled handoff exchange and a mistimed shotgun snap short-circuited two drives and gave the Bears a chance.
Chicago cut the deficit to 24-10 and drove all the way inside the Green Bay 1-yard line early in the fourth quarter, only for QB Justin Fields to be stopped on fourth-and-goal for a huge turnover on downs. The close call at the goal line stood after a Chicago challenge, and the Packers drove the other way for a game-clinching field goal, thanks mostly to a 55-yard completion to WR Sammy Watkins.
On Chicago's ensuing drive, CB Jaire Alexander made a diving interception for the exclamation point on the victory.
For the Packers, RB Aaron Jones had 15 carries for 132 yards and a TD, with AJ Dillon adding 61 yards on 18 attempts.
QB Aaron Rodgers finished 19-of-25 for 234 yards with two TDs and a 131.1 passer rating. Watkins had three catches for 93 yards, while Jones had three for 38 and a receiving TD as well, giving him 170 yards from scrimmage total, and two scores. WR Allen Lazard, who returned from missing Week 1 with an ankle injury, added a receiving TD as well.
For the Bears, RB David Montgomery had 15 carries for 122 yards, with Khalil Herbert adding 38 yards on four attempts. Fields was 7-of-11 for 70 yards with the one INT for a 43.8 rating, and he had 20 rushing yards on eight attempts with a TD.
This was the Packers' 13th consecutive win in prime time during the regular season, the longest winning streak by an NFL team since 2000.
Here's a recap of all the action: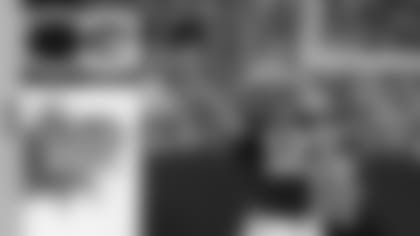 Bears lead Packers 7-3 after first quarter
Chicago won the opening coin toss and deferred. Elgton Jenkins started at right tackle for Green Bay, marking the Pro Bowl offensive lineman's first in-game action since tearing his anterior cruciate ligament last November in Minnesota.
The Packers' 13-play, 53-yard opening scoring drive began with an illegal low block penalty on Kindle Vildor that added 15 yards to the end of Aaron Jones' 3-yard run.
Aaron Rodgers connected with Sammy Watkins on a slant for 14 yards off a read-option throw. An 8-yard slant to returning receiver Allen Lazard converted a third-and-7 before Rodgers snuck a 15-yard pass to Jones along the sideline on third-and-10 from the Chicago 28.
The Packers' drive stalled at the Bears' 22, but Mason Crosby made a 40-yard field goal to put the Packers up 3-0 with 8 minutes, 33 seconds left in the first quarter.
Chicago responded with a seven-play, 71-yard scoring drive that ended with a Justin Fields keeper for a 1-yard touchdown run to put the Bears up 7-3 with 4:37 left in the first quarter.
The Packers opened their second drive with back-to-back Dillon carries for 11 yards. An illegal contact penalty on Jacquan Brisker moved Green Bay to midfield. After a jet-motion push pass to Christian Watson for nine yards, Rodgers threw a dart to Watkins across the middle for 24 yards to the Chicago 14.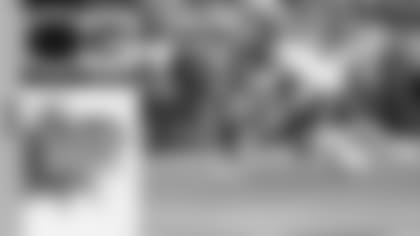 Packers lead Bears 24-7 at halftime
The second quarter began with Jones following his blocks and running in a 15-yard touchdown to put the Packers back up 10-7 with 14:54 left in the first half.
Chicago started at its own 20 after an Isaiah McDuffie tackle. Preston Smith sacked Fields for a loss of five on first down before Rasul Douglas tackled Darnell Mooney for a loss of four on a receiver screen.
The Packers' defense forced the three-and-out after Douglas stopped David Montgomery on a short screen. Green Bay also went three-and-out, with Pat O'Donnell booming a 72-yard punt into Chicago's end zone.
The Packers forced another three-and-out after a false start penalty on the Bears on first down. Fields attempted an illegal forward pass on third-and-10 for the loss of down.
Amari Rodgers returned Trenton Gill's punt for 20 yards to the Green Bay 45.
The Packers came out charging on the next series. Randall Cobb caught a pass in the flat for nine yards on first down. Jones and Dillon gained 22 yards on the next three carries.
A holding penalty and sack set up second-and-28 from the Chicago 42, but Rodgers flared a pass to Romeo Doubs on a receiver screen that the rookie fourth-round pick gained 20 yards on behind Elgton Jenkins.
Cobb lined up in the backfield on third-and-8 and caught a wheel route for the first down. Dillon then threw the lead block on Jones' 8-yard touchdown off a push pass from Rodgers.
It was Rodgers' 450th career touchdown pass. He's just one of five quarterbacks in NFL history to surpass that mark.
The Packers forced another three-and-out after Cole Kmet dropped a first-down pass, Rashan Gary tackled Montgomery for a 5-yard loss and Fields settled for a short slant to Darnell Mooney on third-and-15.
Jones and Dillon already tied their combined carries (15) from last week's opener in Minnesota after Jones picked up 14 yards on first down with a little more than two minutes left in the half.
With Robert Quinn lining up in the neutral zone, the Packers used a free play to pick up 15 yards on a screen pass to Jones. On second-and-7, Rodgers threw a 20-yard pass to Cobb on a deep crosser.
A short pass to Tonyan made it second-and-1 at the Chicago 5 with 35 seconds left in the half. Rodgers finished the series with a quick slant to Lazard for the 5-yard touchdown.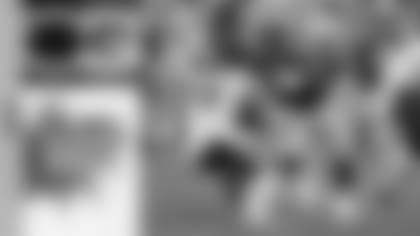 Packers lead Bears 24-10 after three
The Bears went three-and-out for the fourth straight series after Rashan Gary sacked Fields on second down.
Jones kept running hard to start the second half, picking up 12 yards on his first two carries before busting a 36-yard run down to the Chicago 38. Jones had 10 carries for 102 yards at that point.
A fumbled exchange between Rodgers and Dillon led to a turnover at the Bears' 31. Chicago ran behind Montgomery on a seven-play, 43-yard drive that ended with a Cairo Santos 44-yard field goal to cut the Packers' lead to 24-10 with 5:11 left in the third quarter.
A defensive holding gave Green Bay its initial first down on its next series. Jones then gained eight yards before Dillon completed the first down with a 4-yard carry to the Packers' 45.
The series stalled after a 13-yard loss on a lost snap.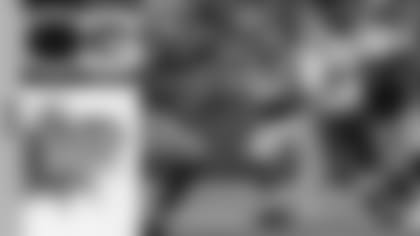 Packers beat Bears 27-10
Chicago started on its own 10-yard line to start the fourth quarter. Two Montgomery runs gained 25 yards, but Fields was sacked for a 12-yard loss by Preston Smith.
Montgomery got it all back, gaining 28 yards on his next carry. He went over the 100-yard mark on the play. Khalil Herbert then gained 27 yards to the Packers' 20.
Fields initially was ruled out of bounds a yard short of the first down at the Green Bay 10, but the play was overturned upon further review.
Fields scrambled for five yards and was ruled down short of the goal line, setting up fourth-and-goal inside the 1-yard line. The Packers' defense held its ground on the Fields draw, causing the turnover on downs with 8:07 left in regulation.
Dillon got the Packers off their own goal line with a 4-yard draw on first down. After a 4-yard carry by Jones, Rodgers pulled back the read-option and followed a Marcedes Lewis block for a 4-yard gain on third-and-2 to keep draining the clock.
Watkins broke it up when he came free on a deep 55-yard completion from Rodgers, the veteran receiver's longest catch since 2019. Jones came back with an 18-yard run on the next play to the Chicago 15.
The Packers ran the clock down before sending out Crosby for the 28-yard field goal to extend their lead to 27-10 with 2:32 remaining.
Jaire Alexander grabbed the defense's first interception of the year when he jumped a downfield throw from Fields to Equanimeous St. Brown at the Chicago 39.