In one of the wildest games in recent memory, the Packers beat the Bengals in overtime on Sunday, 25-22, on Mason Crosby's game-winning 49-yard field goal.
Crosby had missed three field goals previously – one with 2:12 left in the fourth quarter (from 36 yards), one on the final play of regulation (from 51), and one in overtime (from 40). The last two would have been walk-off game-winners. He also missed a PAT in the first half.
But he finally came through just after the two-minute warning of overtime, allowing the Packers to improve to 4-1. Cincinnati fell to 3-2.
Cincinnati also had two chances at a winning kick, but their kicker Evan McPherson missed late in the fourth quarter from 57 yards out, hitting the upright, and also in overtime, from 49, as the game went back and forth with seemingly no one wanting to win. In all the two teams combined for five missed field goals over the final 2:12 of regulation plus overtime.
For the game, QB Aaron Rodgers was 27-of-39 for 344 yards with two TDs and one interception for a 102.9 passer rating.
WR Davante Adams had a monster game with 11 catches for 206 yards and a score, with RB AJ Dillon adding four receptions for 49 yards and a TD. RB Aaron Jones, who had a 57-yard run late in the fourth quarter prior to the first missed kick, finished with 14 carries for 103 yards.
For the Bengals, QB Joe Burrow was 26-of-38 for 281 yards with two TDs, two INTs, and an 85.5 passer rating. WR Ja'Marr Chase had six catches for 159 yards and a long TD right before halftime, while RB Samaje Perine had 11 carries for 59 yards.
Green Bay's INTs were by S Adrian Amos in the first half, and by LB De'Vondre Campbell early in overtime prior to a missed field goal.
Here's a recap of all the action: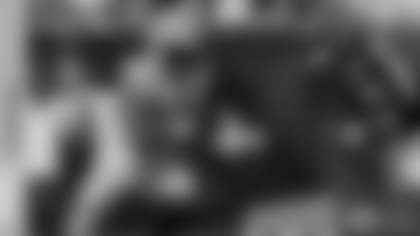 Bengals take a 7-0 lead over Packers after one
The Bengals won the opening coin toss and deferred. Aaron Jones broke a 14-yard run wide between tight end Marcedes Lewis and receiver Allen Lazard to get the Packers moving.
Rookie running back Kylin Hill gained five yards on a middle screen before Jones picked up another 11 on the ground. However, Green Bay's series was halted once it settled in Cincinnati territory, which led to a 36-yard Corey Bojorquez punt to the Bengals' 6.
The returning Kevin King crashed hard on Joe Burrow's first pass to Tee Higgins, stopping him at only a 2-yard gain. The Bengals went three-and-out after Burrow was stopped for no gain on a third-and-1 sneak.
Rodgers hit Randall Cobb on a slant for 15-yards but was then picked off by Bengals cornerback Chidobe Awuzie on a deep ball to Davante Adams.
Awuzie returned it to the Green Bay 42 but returning linebacker Krys Barnes powered through running back Samaje Perine to sack Burrow for an 8-yard loss on second down en route to another Cincinnati three-and-out.
The Packers went three-and-out on their next possession, with Bojorquez's punt to the sideline traveling only 31 yards and out of bounds to the Cincinnati 49.
Green Bay forced a third consecutive three-and-out on its third defensive stand but the Bengals converted a fourth-and-3 after an underneath pass to Perine.
Cincinnati took a 7-0 lead over the Packers with 1 minute, 15 seconds left in the first quarter on a 4-yard pass from Burrow to Perine.
The first quarter ended with Rodgers finding Davante Adams for 17 yards across the middle.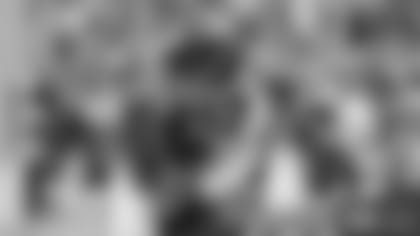 Packers lead Bengals 16-14 at halftime
The Packers converted on third-and-12 after Adams came uncovered over the middle and gained 34 yards. A 14-yard pass to Lewis set up first-and-goal from the Cincinnati 12.
Green Bay found the Bengals' end zone for the first time with a 12-yard TD pass from Rodgers to Dillon with 11:49 left in the first half. However, the Packers still trailed 7-6 after Mason Crosby missed the extra point.
Green Bay's defense forced another three-and-out on Cincinnati's next possession. The Packers stopped Joe Mixon for a 1-yard loss on second down with Rashan Gary lined up over center.
Preston Smith sacked Burrow for a 7-yard loss on third-and-4 after Kingsley Keke applied inside pressure to force the punt.
The Packers ventured back into Bengals territory with 13-yard checkdown to Dillon and then a 24-yard pass to Adams off play-action when Cincinnati loaded the box.
Crosby gave the Packers their first lead of the day, 9-7, with a 44-yard field goal that extended his franchise record to 25 consecutive made field goals.
Dean Lowry combined for a sack with T.J. Slaton on first down before batting down a Burrow pass on the following play. Burrow scrambled for nine yards on third-and-12 before he was met by a charging Darnell Savage. Burrow was down momentarily before going to the sidelines under his own power.
After the Bengals punt, Rodgers converted a third-and-6 with a 15-yard pass to Adams across the middle. Awuzie was injured on the play and went to the locker room shortly before hafltime.
Dillon took a pass in the flat up field for 24 yards down to the Bengals' 35. With Eli Apple playing in place of Awuzie, Rodgers connected with Adams for 22 yards down to the Cincinnati 13. Adams went over 100 receiving yards on the play, with his first five receptions going for 112 yards.
Rodgers hit Adams on an end-zone fade for a 5-yard touchdown two plays later to push Green Bay's lead to 16-7 with 1:07 left in the half. With the touchdown, Rodgers surpassed Philip Rivers for the fifth-most TD passes in NFL history (422).
The Bengals responded 30 seconds later. With plenty of time, Burrow found rookie receiver Ja'Marr Chase for a 70-yard touchdown to cut Green Bay's lead to 16-14 at halftime.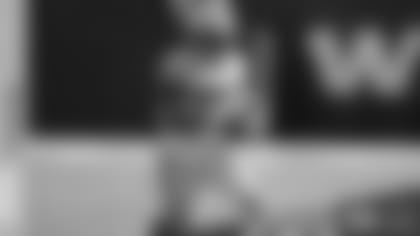 Packers lead Bengals 19-14 after three
The Bengals started the second half with a 28-yard pass from Burrow to Chase but Adrian Amos picked off Cincinnati's second-year quarterback on the next play to give the ball back to Green Bay's offense at its 18.
Awuzie returned to the game after being evaluated for a concussion. Tight end Robert Tonyan made a fantastic sideline catch on third-and-5 to keep the series going.
Dillon pushed through the A-gap for 17 yards down to the Cincinnati 30. The Packers settled for a 44-yard field goal by Crosby to push their lead to 19-14 with 5:45 left in the third quarter.
The Bengals worked the ball down to the Green Bay 30 and went for it before Quinton Spain was flagged for holding Rashan Gary on fourth-and-12, forcing Cincinnati to punt.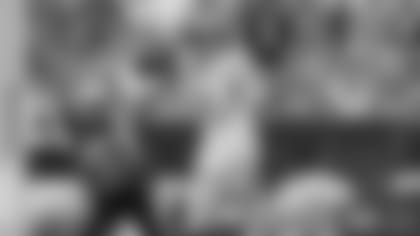 Packers and Bengals head to overtime tied at 22
Aaron Jones gained nine yards on back-to-back runs to setup third-and-1. D.J. Reader was flagged for tripping on Dillon's next carry for a fresh set of downs.
On the next play, Adams beat triple-coverage to haul in a 59-yard pass from Rodgers over the top for his 10th catch of the day, extending his franchise record of games with at least 10 receptions to 16.
After two Dillon carries and an incomplete pass intended for Randall Cobb, Mason Crosby made a 22-yard field goal to push Green Bay's lead to 22-14 with 11:20 left in regulation.
Joe Mixon scored on an 8-yard touchdown run to complete a 13-play, 75-yard series for the Bengals that ate nearly 8 minutes off the clock. Cincinnati tied the game at 22 after Burrow found Higgins in the back of the end zone for a successful two-point conversion.
The Packers got the ball back with 3:27 remaining and two timeouts. Bengals safety Vonn Bell crashed hard on Green Bay's first play and Jones made him miss on his way to a season-long run of 57 yards down to the Cincinnati 18.
Crosby's streak of consecutive makes ended with a missed 36-yard attempt wide left with 2:12 remaining.
Cincinnati converted its first two first downs with an 8-yard pass to Chris Evans and an 8-yard pass to Tyler Boyd on third-and-2 to the Green Bay 35.
Perine picked up three yards on a draw play to set up fourth-and-2 from the Green Bay 39 with 26 seconds remaining after the Packers used their final timeout. Evan McPherson's 57-yard field goal was no good, off the right upright, giving Green Bay the ball at its 47.
Rodgers hit Adams for 20 yards, giving his Pro Bowl receiver his first 200-yard game and setting up a 51-yarder for Crosby, which was no good.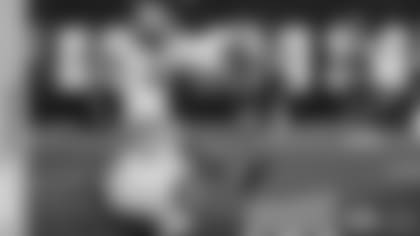 Packers win 25-22 in overtime on Crosby game-winner
Cincinnati won the coin toss and possessed the ball first, but Burrow's first pass was intercepted by De'Vondre Campbell and returned to the Bengals' 17.
Jones lost five yards on his first two carries before Crosby went out on third down to attempt a 40-yard field goal, which he also missed.
Burrow completed a pass to Chase on third-and-2 to advance into Green Bay's territory. After a few Mixon runs, McPherson missed a 49-yard field goal with 4:14 remaining.
The Packers took over at their own 39. Rodgers hit Lewis on a screen for 20 yards down to the Bengals' 41. The Packers were facing a third-and-16 when Rodgers hit Cobb across the middle for 16 yards to set up fourth-and-inches from the Cincinnati 32.
After the two-minute warning, the Packers sent out Crosby who drilled a 50-yard game-winner.