ORCHARD PARK, N.Y. – The Packers fell behind early Sunday night in Buffalo and were playing uphill the entire game, losing 27-17 at Highmark Stadium.
With their fourth straight loss, the Packers dropped to 3-5. The Bills improved to 6-1.
Buffalo jumped out to a 14-0 lead and extended it to 24-7 at halftime. The Packers didn't get the deficit under 14 points until about six minutes remained in the game. K Mason Crosby missed a 54-yard field goal with 38 seconds left, when the Packers were hoping to make it a one-score game and try an onside kick.
Injuries continued to pile up for the Packers, as LB De'Vondre Campbell (knee) and WR Christian Watson (concussion) left the game, and LG Elgton Jenkins (foot) was inactive, replaced by rookie Zach Tom, who made his second NFL start at two different positions (LT and LG).
Also, LB Quay Walker was ejected in the first half for contacting a non-uniformed member of Buffalo's personnel on the sideline, so the Packers played a good portion of the game with Isaiah McDuffie and newly acquired Eric Wilson at inside linebacker.
For the Bills, QB Josh Allen was 13-of-25 for 218 yards with two TDs, two INTs and a 75.1 passer rating. CBs Rasul Douglas and Jaire Alexander got the interceptions in the second half.
Buffalo WR Stefon Diggs had six catches for 108 yards and a TD, while RB Devin Singletary had 67 rushing yards on 14 carries. Allen added 49 yards on six rushes, and RB James Cook had 35 yards on five runs. Cook also had a 41-yard reception.
For the Packers, RB Aaron Jones rushed for 143 yards on 20 carries, with RB AJ Dillon adding 54 yards on 10 rushes. With one run for 11 yards by QB Aaron Rodgers, the Packers rushed for 208 yards as a team.
In the passing game, Rodgers was 19-of-30 for 203 yards with two TDs, one INT and a 91.4 rating. WR Romeo Doubs had four catches for 62 yards and a TD, while WR Samori Toure got his first NFL touchdown on a 37-yard reception. TE Robert Tonyan had five catches for 35 yards.
Here's a recap of all the action: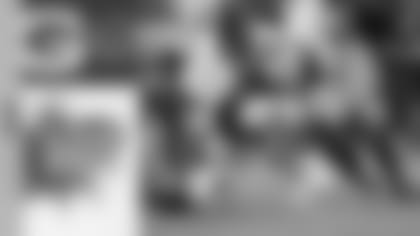 Bills lead Packers 7-0 after first quarter
The Packers won the coin toss and deferred. The Packers' defense forced a three-and-out on its first opportunity, with Jaire Alexander breaking up a deep ball for Gabe Davis on third-and-3.
The Packers moved the ball behind Aaron Jones (three touches for 16 yards) and AJ Dillon (two touches for 11 yards) to get into Buffalo territory. Aaron Rodgers was sacked on second-and-8 at the Buffalo 43, but Christian Watson caught a 12-yard pass to make it a fourth-and-3.
Watson suffered a concussion on the play and walked off under his own power. He was ruled out later in the first quarter. Rodgers couldn't connect with Romeo Doubs on fourth down, giving the Bills the ball back at their 38.
Buffalo ran four straight times behind Devin Singletary, including a 30-yard effort, to work inside Green Bay's red zone.
On second-and-9, Kingsley Enagbare tackled Isaiah McKenzie for a 5-yard loss but Josh Allen scrambled for 20 yards on third-and-14. Buffalo struck first with a 1-yard touchdown pass to Dawson Knox to put the Bills up 7-0 with 3 minutes, 34 seconds left in the first quarter.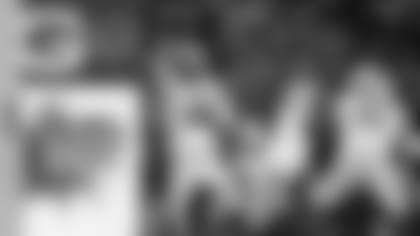 Bills lead Packers 24-7 at halftime
The second quarter began with Stefon Diggs catching a 29-yard touchdown to extend Buffalo's lead to 14-0 with 14:53 left in the first half.
The Packers went back to the run on their next drive, with Jones and Dillon both having 7-yard carries. They ran it three more times with Jones, gaining 12 yards to the Green Bay 46.
Rodgers hit Doubs on a 7-yard quick throw and Dillon picked up another first down after back-to-back carries. Jones then broke two carries for 22 yards to move Green Bay to the Buffalo 17.
After a 3-yard run by Jones, Doubs made a good adjustment on a corner route to catch a 19-yard touchdown pass from Rodgers to cut Buffalo's lead to 14-7 with 6:15 left in the half. The 12-play, 80-yard drive lasted 8:38.
The Bills answered with an eight-play, 80-yard drive of their own that culminated with an Isaiah McKenzie reversal for a 7-yard touchdown to put Buffalo 21-7 with 1:54 left in the first half.
Rodgers started the next drive with an 11-yard pass to Jones but the Packers were forced to punt.
The Packers were without De'Vondre Campbell to start the next series. He has a knee injury and was listed as questionable to return. Stefon Diggs caught a 53-yard pass to put the Bills back in scoring territory.
Buffalo extended its lead to 24-7 with a 42-yard field goal by Tyler Bass as the first half expired.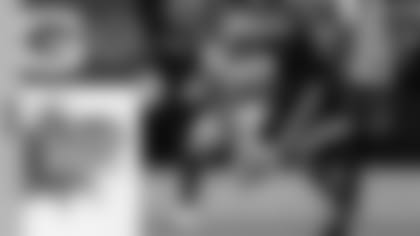 Bills lead Packers 27-10 after three
The Packers started the second half strong with Jones breaking a 32-yard run to go over 100 rushing yards on the day. He came right back with another 11-yard carry before Dillon broke a 28-yard run up the middle to the Buffalo 17.
The Packers cut Buffalo's lead to 24-10 after a 38-yard Mason Crosby field goal with 10:20 left in the third quarter.
Gabe Davis hauled in a 29-yard pass on a deep crosser to key Buffalo's next scoring drive – an eight-play, 51-yard series that ended with a 37-yard Bass field goal to put the Bills ahead 27-10 with 5:59 left in the third quarter.
The Packers kept running behind Jones and Dillon on their next series, with Jones picking up the first 15 yards and Dillon gaining the next 13 yards to the Buffalo 46 on back-to-back carries.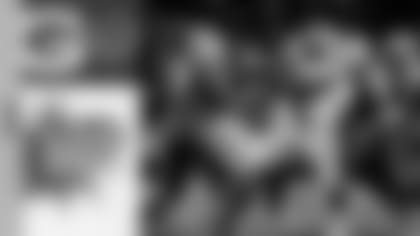 Packers fall to Bills, 27-17
The fourth quarter began with the Packers turning the ball over on downs when Jones was stopped for a 1-yard loss on fourth-and-1.
Rasul Douglas picked off Allen on third-and-10 and lateralled the ball to Alexander, who was tackled at the Buffalo 47 with 12:34 left in the fourth quarter.
Buffalo got the ball back on the next play after Tim Settle deflected a pass at the line of scrimmage and Matt Milano completed the interception.
The Bills drove down to the Green Bay 3 before Alexander picked off Allen.
The Packers' drive began with two completions from Rodgers to Robert Tonyan for 20 yards. Doubs then caught a deep pass off a corner route for 26 yards to the Buffalo 48.
Rodgers scrambled for 11 yards to the Bills' 37. On second-and-10, Rodgers extended the play with his feet and connected with Samori Toure for a 37-yard touchdown to pull within two scores of Buffalo, 27-17, with 6:32 left in the fourth quarter.
The Packers forced Buffalo to punt with 2:42 remaining, though Preston Smith was injured the series.
Green Bay reached the two-minute warning after a 9-yard pass to Tonyan and a 10-yard pass to Doubs, moving the ball to the Buffalo 36. On third-and-5, Rodgers hit Amari Rodgers for 22 yards to the Buffalo 37. Crosby missed a 55-yard field goal with 43 seconds remaining.