GREEN BAY - Packers CB Rasul Douglas' second interception of the game, and the defense's fourth, with 43 seconds left thwarted Cleveland's final drive and preserved Green Bay's 24-22 victory on Christmas Day at Lambeau Field.
With the win, the Packers improved to 12-3 and stayed in control of the chase for the No. 1 seed in the NFC playoffs. The Browns fell to 7-8.
The Packers led 24-12 after an early field goal in the third quarter, but Green Bay's offense managed just one first down on its next three possessions, and the Browns rallied behind a strong ground game to get within two points.
Cleveland's final drive was near midfield when QB Baker Mayfield threw his fourth INT of the game, and Green Bay RB AJ Dillon helped produce one final first down to run out the clock. S Darnell Savage and CB Chandon Sullivan had the Packers' other two picks.
The Packers scored all three of their TDs in the first half off of Mayfield interceptions, as QB Aaron Rodgers threw three TD passes, breaking the franchise's all-time record with his first, No. 443 of his career, to WR Allen Lazard.
WR Davante Adams had the other two scores, while catching 10 passes for 114 yards. Lazard had two catches for 45 yards. RB Aaron Jones had 12 carries for 66 yards while Dillon added nine for 41.
Rodgers finished 24-of-34 for 202 yards with the three TDs and a 115.1 passer rating.
For the Browns, Mayfield was 21-of-36 for 222 yards with two TDs and four INTs for a 55.3 rating. RB Nick Chubb had 17 carries for 126 yards and a score, while RB D'Ernest Johnson added four carries for 58 yards. The Browns rushed for 219 yards as a team.
Chubb added 58 receiving yards on three catches, while WR Rashard Higgins had five catches for 58 yards, and WR Jarvis Landry had four catches for 55.
Here's a recap of all the action: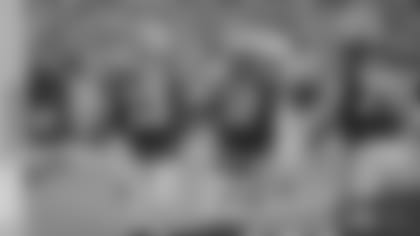 Aaron Rodgers makes history, Packers lead Browns 7-6 after one
The Packers won the opening coin toss and deferred. Cleveland scored on its opening possession after Baker Mayfield threw a screen pass to Nick Chubb, who advanced the ball 40 yards. It ended up becoming a 54-yard pickup after an illegal low block penalty on Green Bay.
Chubb scored on a 1-yard touchdown run but the Browns led 6-0 with 12 minutes, 21 seconds left in the first quarter after Chris Naggar missed the extra point.
The Packers picked up eight yards on an underneath pass on third-and-9 and chose to go for it on fourth down. Aaron Jones gained five yards on a pitch right, running behind the block of slot receiver Allen Lazard.
Green Bay was unable to get another first down but the Browns had to start their next series from their own 8 after a 45-yard punt from Corey Bojorquez and a 9-yard penalty for illegal block in the back.
The Packers immediately got the ball back after Baker Mayfield threw a deep ball to Donovan Peoples-Jones into double coverage and Darnell Savage caught it for his second interception of the year at the Green Bay 47.
The Browns deployed Denzel Ward against Davante Adams in single coverage on second-and-6 from the Cleveland 49 and Aaron Rodgers hit his five-time Pro Bowl receiver for a 33-yard completion down the sideline.
With the catch, Adams moved past Jordy Nelson for fifth all-time in team history in receiving yards.
On third-and-5 from the Green Bay 11, Allen Lazard caught a pass from Rodgers in the flat and extended for the end zone for the touchdown to pull the Packers ahead of Cleveland 7-6 with 5:13 left in the first quarter. It was the 443rd touchdown pass Rodgers has thrown in the regular season, passing Brett Favre for first in team history.
The Browns nearly went three-and-out but opted to go for it on fourth-and-1 from their own 34. Mayfield hit Peoples-Jones on an 8-yard slant. The catch was upheld after a Green Bay challenge.
Cleveland ventured in Green Bay territory after a 27-yard run by Chubb. Rashan Gary and Kenny Clark bolted through the line shortly thereafter, with Gary sacking Mayfield for a loss of nine.
On third-and-19, Mayfield missed Jarvis Landry high and Chandon Sullivan picked the pass off and returned it to the Green Bay 22. It's the first time the Packers have had two INTs in a first quarter since 10/22/17 vs. New Orleans. The Packers have posted multiple takeaways in eight straight regular-season games at Lambeau Field, the team's longest home streak since a nine-game streak in 1992-93.
The first quarter ended with Rodgers hitting Lazard for a 34-yard completion.
Rodgers and Adams make more history, Packers lead Browns 21-12 at halftime
The Packers kept the momentum going in the second quarter with Lazard running for 13 yards to the Cleveland 20 on an end-around. AJ Dillon made it goal-to-go after picking up 11 yards on back-to-back carries.
On third-and-goal from the Browns' 9, Rodgers hit Adams on a slant for a touchdown. It not only gave Green Bay a 14-6 lead but also moved Rodgers and Adams past Rodgers and Jordy Nelson for most touchdown connections (66) between a Packers QB and WR.
Cleveland responded with a six-play, 70-yard drive that culminated in a 1-yard pass to Harrison Bryant with 7:03 left in the first half. However, the Browns still trailed, 14-12, after a missed two-point attempt.
The Packers went three-and-out. Cleveland started its next series at its 29 after a 44-yard Bojorquez punt. The drive started with a holding penalty and a Tipa Galeai sack but Mayfield hit Rashard Higgins for 16 yards on third-and-15. On the first play after the two-minute warning, Rasul Douglas scored his fourth interception of the year and returned it to the Browns' 49.
It's the first time since 2011 the Packers caught three interceptions in the first half of a game.
Adams caught a 9-yard pass from Rodgers, marking his 100th reception this year. It's the third time in his career he's had at least 100 catches in a season, the most in team history.
Adams caught five passes for 42 yards on the drive, including a 1-yard TD on what turned out to be a free play to extend Green Bay's lead to 21-12 at halftime.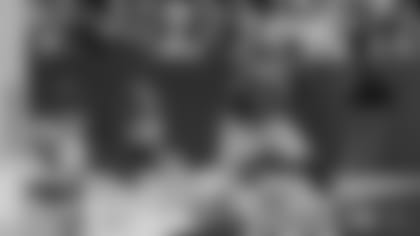 Packers lead Browns 24-15 after three
Aaron Jones broke a 27-yard run on the first play of the third quarter to get Green Bay off its own 10-yard line. Adams caught a 17-yard slant from Rodgers on second-and-4, putting him over 100 yards on the afternoon (nine catches for 105 yards and two TDs).
It marks the 30th time Adams has had at least 100 receiving yards in a game, the second-most in team history behind Hall of Famer James Lofton's 32.
The Packers worked the ball down to the Cleveland 14 thanks to Aaron Jones (16 total yards on two touches) and AJ Dillon (two carries for nine yards) before Mason Crosby made a 32-yard field goal to extend Green Bay's lead to 24-12 with 9:12 left in the third quarter.
The Browns ran behind Chubb on a 14-play, 66-yard drive, with Chubb picking up 40 yards on five carries. Gary sacked Mayfield on third-and-5 to force the Browns to settle for a 37-yard field goal by Naggar to cut Green Bay's lead to 24-15 with 1:07 left in the third quarter.
The Packers went three-and-out on their next series, but Adams' 9-yard catch gave him 10 catches on the night. It's the eighth time in his career he's had at least 10 catches, 100 yards and multiple touchdowns. That's the most in NFL history.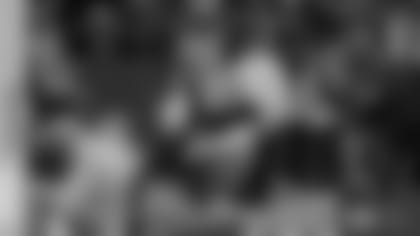 Rasul Douglas earns another game-clinching INT, Packers win 24-22
The Browns got down to the Green Bay 28 before a false start penalty and Preston Smith sack for a loss of two made it third-and-14. On that play, Dean Lowry sacked Mayfield for an eight-yard loss. It was his fourth sack of the year.
Cleveland tried to go for it on fourth-and-22 from its own 43 but false started. The Browns then punted with 8:57 remaining.
Ben Braden replaced Yosh Nijman at left tackle on the next drive, which ended in a three-and-out. The Browns took over at their own 24 after a 49-yard Bojorquez punt with 6:41 remaining.
Cleveland charged down the field with Nick Chubb picking up 31 yards on three touches to start the series and a D'Ernest Johnson 30-yard run making it first-and-goal at the GB 5.
On the next play, Mayfield threw a touchdown to Anthony Schwartz to cut the Packers' lead to 24-22 with 4:31 remaining.
Nijman returned on the next series at left tackle. Dillon gained seven off a play action pass and converted the first down on a 6-yard run up the middle. The Packers would have to punt it back to Cleveland with 2:14 remaining.
The Brown threatened but Douglas picked off Mayfield with 43 seconds left. It was Mayfield's first four-INT game, while it also was Douglas' team-leading fifth INT of the season. Rodgers drew a defender offsides on third-and-inches to get the game-ending first down.