The Packers pulled out an incredible win Thursday night, as CB Rasul Douglas intercepted Cardinals QB Kyler Murray's pass in the end zone with 12 seconds left to preserve a 24-21 victory.
With the win, the Packers improved to 7-1 and are on a seven-game winning streak. They handed the Cardinals their first loss of the season, and they're also 7-1.
Green Bay looked to put the game away with under four minutes left, getting the ball inside the Arizona 1-yard line, but an Aaron Jones TD run was called back on review, and the Packers eventually turned the ball over on downs, keeping the score at 24-21.
Arizona started from its own 1-yard line and drove the length of the field, getting all the way to the Green Bay 5 in the waning seconds. But WR A.J. Green never saw Murray's pass coming, and Douglas was able to pick it off for the stunning triumph.
The missed score at the end for the Packers was their second blown opportunity in close, as in the first half they settled for a field goal despite having first-and-goal on the 3-yard line following a muffed punt.
Fortunately, they were still able to pull the game out despite the missed chances.
The Packers controlled the clock with their ground game, as RBs AJ Dillon and Jones combined for 137 rushing yards. Dillon had 78 on 16 carries and Jones had 59 on 15 tries.
QB Aaron Rodgers was 22-of-37 for 184 yards with two TDs for a 90.4 passer rating. WR Randall Cobb caught both TD passes, catching three passes for 15 yards in all. Jones was the leading receiver with seven grabs for 51 yards. TE Robert Tonyan had three catches for 49 yards but left the game with a knee injury.
For the Cardinals, Murray was 22-of-33 for 274 yards with two interceptions for a 67.0 passer rating. Chase Edmonds led Arizona in rushing with 30 yards and a TD on seven carries. WR DeAndre Hopkins had two catches for 66 yards and Green had five for 50.
Here's a recap of all the action: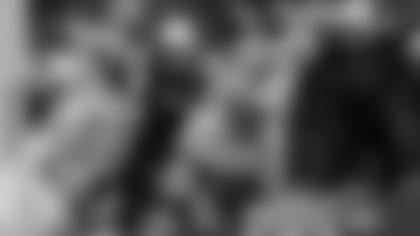 Cardinals lead Packers 7-0 after the first quarter
The Cardinals won the coin toss and deferred. After a holding call on Equanimeous St. Brown, Aaron Rodgers connected with Aaron Jones on a 11-yard screen pass. The Packers would settle for a 57-yard Corey Bojorquez punt to the Arizona 13.
The Cardinals punted the ball back after the returning Preston Smith pressured Arizona quarterback Kyler Murphy into throwing the ball away on third-and-4 from its own 34. Smith missed Sunday's 24-10 win over Washington with an oblique injury.
The Packers went three-and-out on their second possession after Rodgers and Jones couldn't connect on a go route down the Green Bay sideline on third-and-3.
Facing third-and-9 from the Arizona 38, Murray hit DeAndre Hopkins off a double-move for a 55-yard completion that was brought back to the Green Bay 21 after a facemask penalty on Hopkins committed against Packers cornerback Eric Stokes.
With Murray lined up at receiver, Chase Edmonds took a direct snap off a Wildcat formation and ran up the middle for a 10-yard touchdown to go ahead 7-0 with 6 minutes, 17 seconds left in the first quarter.
Green Bay broke into Arizona territory on its third possession behind Aaron Jones and AJ Dillon. After a pair of seven-yard carries for Jones, Dillon broke a 12-yard run to the Cardinals' 45 and then another for six.
Juwann Winfree, elevated from the practice squad for the game, caught his first NFL pass and took it for 12 yards to set up first-and-10 at the Cardinals' 22. He caught another pass for four yards but came a yard short of the sticks on third-and-4..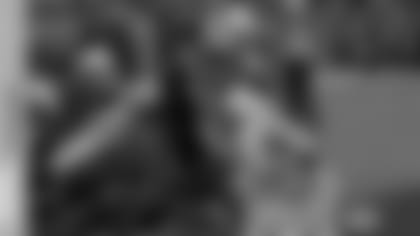 Packers lead Cardinals 10-7 at halftime
The second quarter started with the Packers going for it on fourth-and-1 from the Cardinals' 13. Operating out of shotgun, Dillon bulled his way forward for two yards and the first down.
On third-and-1 from the Arizona 2, Jones powered his way through Arizona linebacker Isaiah Simmons for the touchdown to tie the game at 7 with 12:54 left in the half.
The 14-play, 75-yard series that ate 8:23 off the clock. It was Jones' 50th career touchdown (40 rushing, 10 receiving).
The Cardinals went three-and-out after De'Vondre Campbell tackled Rondale Moore for a loss on first down and then sacked Murray on third-and-11 to force the punt.
The Packers earned three first downs, including an 11-yard pickup off an Amari Rodgers end around. Bojorquez dropped a punt inside Arizona's red zone that Ty Summers jumped on at the Cardinals' 3-yard line.
Head Coach Matt LaFleur challenged that returner Rondale Moore touched the ball on his fair-catch attempt, which was overturned upon further review and gave the Packers the ball where Summers recovered it.
Tight end Marcedes Lewis nearly pulled down a one-handed grab on first-and-goal but he couldn't get his second foot down. Rodgers also couldn't connect with Winfree and Randall Cobb, leading to the Packers settling for a 21-yard field goal to take a 10-7 lead with 6:24.
The Packers' defense forced another stop on Arizona's next series, with Rasul Douglas breaking up a second-and-6 pass before a Murphy incompletion on third down.
Randall Cobb caught his first pass of the day and extended for the first down to kickstart Green Bay's next series. Dillon picked up 14 yards on back-to-back carries to give the Packers' the next set of downs after the two-minute warning at the Green Bay 40.
Jones pushed the ball to midfield with a 10-yard run on second down. After Rodgers and Jones couldn't connect on a third down pass, Green Bay tried a Hail Mary on fourth-and-12 but it fell incomplete to end the half.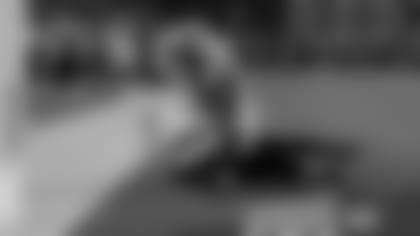 Packers lead Cardinals 17-14 after three
The Packers' defense kept the pressure coming in the second half with Dean Lowry sacking Murray for a 10-yard loss on second down and Rashan Gary pressuring Murray into throwing an interception to Henry Black, which the second-year safety returned to the Arizona 14.
Jones picked up seven yards on first down. The Packers ended up going for it on fourth-and-3 and converted on a 5-yard pass to Equanimeous St. Brown to set up first-and-goal from the Arizona 2.
Randall Cobb caught a 2-yard touchdown from Rodgers to extend Green Bay's advantage to 17-7 with 11:37 left in the third quarter.
Arizona faced fourth-and-4 from its own 47 before Murray connected with Antoine Wesley for seven yards and the first down. DeAndre Hopkins (hamstring) re-entered the game and caught a pass for 11 yards.
After Zach Ertz's 20-yard catch, James Conner pounded in a 2-yard touchdown to cut Green Bay's lead to 17-10 with 6:22 left in the third quarter.
Kickoff returner Kylin Hill was injured after a collision with Jonathan Ward on the ensuing kickoff. Hill was immediately ruled out with a knee injury.
Starting from the Green Bay 9, Dillon gained nine yards on first down and then converted the third-and-1 up the middle. Jones caught a 19-yard pass and took it down the sideline.
Rodgers connected with Robert Tonyan on a deep crosser for 32 yards to the Arizona 21, but the fourth-year tight end injured his knee on the play. The quarter came to a close with the Packers facing third-and-5 from the Arizona 6.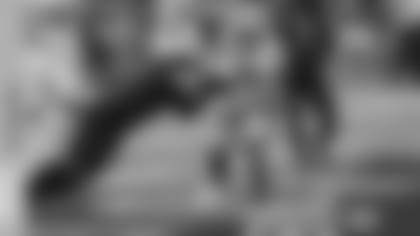 Packers hand Cardinals their first loss with 24-21 victory
Four seconds into the fourth quarter, Cobb caught his second touchdown catch of the game off a 6-yard slant from Rodgers to again put the Packers ahead by two scores, 24-14. The series was 12 plays for 91 yards and ate 6:26 off the clock.
The Cardinals answered with an 11-play, 75-yard scoring drive of their own, ending with a Conner 9-yard touchdown run to cut Green Bay's lead to 24-21 with 10:45 left in regulation.
Rodgers threw an underneath pass to Jones for nine yards and converted the first down with a 11-yard pass to Josiah Deguara off play action. A 10-yard pass to Winfree moved the Packers past midfield.
On third-and-4 from the Arizona 36, Jones followed a seal block by left tackle Elgton Jenkins for eight yards and the first down. Jones then break free up the middle for a 16-yard gain, his longest carry of the day, to the Arizona 12.
Equanimeous St. Brown caught a pass in the flat for a 7-yard gain but Byron Murphy also was flagged for a helmet-to-helmet hit on Randall Cobb on the block to set up first-and-goal from the 3.
A defensive pass interference penalty committed against St. Brown made it first-and-goal at the Arizona 1. Jones appeared to score on first down but the ruling was reversed. The Packers then took a delay of game penalty on third-and-goal.
Rodgers scrambled to put the ball back at 1 on fourth-and-goal. The Packers went for it on fourth-and-goal but Rodgers' pass was broken up.
Edmonds was stopped for no gain on first down and Murray's second-down pass fell incomplete. On third down, Murray hit AJ Green for 23 yards. Christian Kirk caught a 29-yard pass to move the ball to the Green Bay 47 as the game reached the two-minute warning.
With 15 seconds left and the Cardinals at the Green Bay 5, Kyler Murray was intercepted by Rasul Douglas in the end zone on a pass intended for Green.