Packers QB Jordan Love's first start was a struggle much of the day, and some good work by Green Bay's defense wasn't enough in a 13-7 Kansas City win on Sunday at Arrowhead Stadium.
The Packers didn't score until less than five minutes remained in the game to get within six points, but they never got the ball back. Chiefs QB Patrick Mahomes escaped pressure and converted a third-and-10 with a throw on the run to WR Tyreek Hill for the first down that allowed Kansas City to run out the clock.
It was a tough ending for a defense that otherwise had an impressive day holding the Chiefs in check. Mahomes threw for just 166 yards (20-of-37) and one TD for a 74.8 passer rating.
RB Darrel Williams had 19 carries for 70 yards for KC, and TE Travis Kelce had five catches for 68 yards and a TD. Kansas City had just 14 first downs and 237 total yards of offense.
The score should have been closer throughout the game, but the Packers botched two field goals in the first half, missing one and having the other blocked. The special teams also muffed a punt that led to a field goal for the Chiefs.
Green Bay dropped to 7-2, staying in first place in the NFC North. Kansas City improved to 5-4.
For the Packers, Love finished 19-of-34 for 190 yards with one TD and one interception for a 69.5 passer rating. RBs Aaron Jones (12-53) and AJ Dillon (8-46) combined for 99 yards rushing, with Love adding 23 more.
WR Randall Cobb had three catches for 50 yards, Dillon had four grabs for 44, Adams had six for 42, and Lazard caught a 20-yard TD on fourth-and-5.
Here's a recap of all the action:
Kansas City leads the Packers 7-0 after first quarter
Kansas City won the opening coin toss and deferred. Jordan Love's first career start began with a three-and-out, after a pair of incompletions intended for Dominique Dafney (first down) and Aaron Jones (third).
Kevin King and Rasul Douglas started at cornerback for Green Bay after Eric Stokes injured his knee in pregame warmups.
The Chiefs nearly went three-and-out, as well, but opted to go for it on fourth-and-1 from their own 45. Running back Darrel Williams converted it with a 7-yard run up the middle.
The Packers' defense got Kansas City into two more third-down situations but the Chiefs converted them with a defensive holding penalty on Douglas and a 6-yard run by Williams on third-and-4 to the Green Bay 1.
Krys Barnes and De'Vondre Campbell stuffed Williams on his two runs before Patrick Mahomes hit Travis Kelce on a play-action pass to put Kansas City up 7-0 with 5 minutes, 56 seconds left in the first quarter.
AJ Dillon keyed the Packers' second series, plowing up the middle for 24 yards on back-to-back carries to move the ball to midfield. He then caught a 15-yard screen pass from Love to give Green Bay a first down at the Kansas City 24.
Mason Crosby's 40-yard attempt sailed wide left, giving the ball back to the Chiefs at their 30 with 48 seconds left in the half.
The first quarter ended with Oren Burks tackling Jerick McKinnon one yard shy of the first down on third-and-3.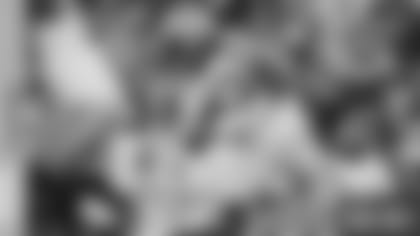 Packers trail Kansas City 13-0 at halftime
Kansas City tried to go for it on fourth-and-1 from its 39 to start the second quarter but Rashan Gary had a free rush to Mahomes, who completed a short pass to Williams. Darnell Savage and Campbell were there to tackle Williams for a 2-yard loss, giving Green Bay the ball back at the 37.
Jones picked up 14 yards on back-to-back carries to get down to the 23. The Packers tried for another field goal after a six-yard pass to Davante Adams on third-and-12, but Crosby's field goal was blocked and Kansas City took over at its 19.
Green Bay's defense forced the Chiefs to punt after three straight Mahomes incompletions. Tommy Townsend's 54-yard punt was downed at the Packers' 2.
Love navigated the tough starting field position, hitting Dillon in the flat for a 21-yard catch and run. Love scrambled for eight yards, setting up a five-yard run for Jones on second-and-2, to the Kansas City 31.
A defensive pass inference call against Adams gave Green Bay another fresh set of downs. The Packers had to settle for a punt, though, after a third-and-6 pass intended for Adams fell incomplete.
Rashan Gary and Preston Smith combined to drop Derrick Gore for no gain on third-and-1, forcing Kansas City to punt with 3:30 left in the first half.
Townsend's punt originally was ruled a touchback, but upon further review, it was decided the ball hit the foot of jammer Malik Taylor, leading to a Kansas City fumble recovery at the Green Bay 10.
The Packers limited the damage with Krys Barnes tackling Williams a yard short of the end zone on third-and-goal. KC thought about going for it but a false start penalty forced the Chiefs to settle for a 24-yard field goal by Harrison Butker to extend their lead to 10-0 with 1:51 left in the half.
Love completed a 35-yard pass to Randall Cobb to move back into Kansas City territory but the Packers turned the ball over on downs after Love couldn't connect with back-shoulder throw to Adams on fourth-and-5.
The Chiefs ventured back into Green Bay territory after a 25-yard pass to Kelce with 15 seconds left in the half. King nearly picked off Mahomes but it fell incomplete. Butker made a 55-yard field goal, as Kansas City took a 13-0 lead into halftime.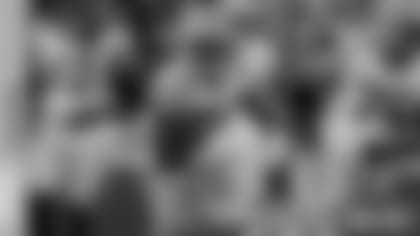 Kansas City leads the Packers 13-0 after three
The Packers' defense opened the second half with a three-and-out, with Gary sacking Mahomes for a six-yard loss on third-and-4. It was his team-leading fourth sack of the season.
The Packers couldn't capitalize, punting it back after a three-and-out with 12:11 left in the third quarter. Gore picked up eight yards on first down before two incompletions and punting the ball back to Green Bay.
The Packers picked up a first down with a 11-yard pass to Josiah Deguara off play action and converted another with a Dillon 8-yard run, but the drive stalled after Love was sacked for an 11-yard loss on third-and-9 with a little more than seven minutes left in the third quarter.
Defensive lineman Kenny Clark was ruled out with a back injury in the third quarter. Green Bay's defense forced yet another punt after Mecole Hardman dropped a third-and-2 pass from Mahomes off an out.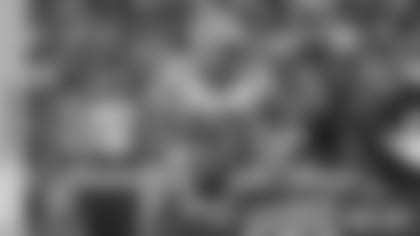 Kansas City beats Packers 13-7, snaps Green Bay's seven-game winning streak
Love got into a rhythm at the start of the fourth quarter, completing seven straight pass. It began with a 14-yard pass to Adams on an out and then a 16-yard pass to Marquez Valdes-Scantling across the middle.
Adams picked up another first down with an 8-yard catch and run to the Green Bay 47. Adams appeared to convert another third down with a 3-yard out in the flat, but Kansas City challenged the ruling on the field and it was decided he went out of bounds a yard short of the line to gain.
Adams still got the first down after a quick 2-yard pass to the right. Jones gained 15 yards on back-to-back runs to move the ball to the Kansas City 24.
The scoring threat was neutralized when L'Jarius Snead picked off Love on third-and-10, enabling Kansas City to take over at its own 5.
The Chiefs went three-and-out again, with Tyler Lancaster's 1-yard tackle for a loss on Williams starting things on first down. Amari Rodgers returned Townsend's 64-yard punt 16 yards to the Packers' 47.
Randall Cobb picked up 15 yards off an underneath pass to convert on third-and-10. Jones then took an inside run for nine yrds on third-and-6. A ball intended for Cobb fell incomplete on third-and-5, setting up fourth down from the Chiefs' 20 with exactly five minutes remaining.
On that play, Love connected with Allen Lazard who caught the ball for the first down and made the cornerback miss the tackle on his way to a 20-yard touchdown that cut the deficit to 13-7 with 4:54 left in regulation.
Barnes dropped Williams for a 1-yard loss on first down but Mahomes then hit Kelce for 22 yards in the middle of the field. Kansas City reached the two-minute warning with third-and-5 at the Green Bay 43.
Andrew Wylie was flagged for a false start, making it third-and-10 at the 48. Green Bay blitzed but couldn't get home and Mahomes connected with Hill for 13 yards to seal the win.