The Packers clinched the No. 1 seed for the NFC playoffs with a 35-16 victory over the Bears on Sunday at Soldier Field.
With the win, Green Bay improved to 13-3 and will get a first-round playoff bye. The Packers also will have home-field advantage for as long as they remain alive in the playoffs.
Chicago fell to 8-8 but got into the playoffs anyway because the Rams beat the Cardinals.
QB Aaron Rodgers was 19-of-24 for 240 yards and four TDs for a 147.9 passer rating. He finished the regular season with 48 TD passes, a new franchise record, breaking his own mark of 45 set back in 2011.
WR Davante Adams caught six passes for 46 yards and a score. His 115 receptions on the season broke Sterling Sharpe's team record of 112, and Adams also tied Sharpe's mark of 18 TDs in one season.
The Packers also got 11 carries for 42 yards and a TD from RB Aaron Jones, while TE Robert Tonyan caught two passes for 18 yards and a TD, his 11th on the season, tying the single-season club record for a tight end.
Rodgers threw three first-half TDs and was on the verge of a fourth, but Marquez Valdes-Scantling dropped a deep one early in the second half. That began a momentum shift to the Bears, who pulled within 21-16 and had a long drive going for a possible go-ahead score in the fourth quarter.
But Chicago, having converted its first four fourth-down opportunities on the day, failed on a fourth-and-1 pass to WR Allen Robinson, and the Packers took over from there. Adams got his record-tying TD to make it 28-16, and then an Adrian Amos interception set up Jones' score to make it 35-16 and put the game away.
Bears QB Mitch Trubisky finished 33-of-42 for 252 yards with an INT for an 81.7 rating.
RB David Montgomery had 22 carries for 69 yards and a TD and added nine catches for 63 yards. WR Darnell Moooney added 11 receptions for 93 yards for the Bears.
Here's a recap of all the action: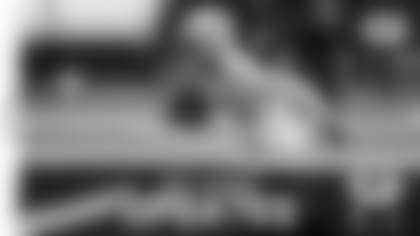 Bears lead 7-3 after first quarter
The Packers won the opening coin toss and deferred. Mason Crosby's opening kickoff fell near the sideline around the 4-yard line, with Cordarrelle Patterson touching the ball at the Chicago 1 while his foot slid out of bounds.
Officials ruled it a touchback but Green Bay Head Coach Matt LaFleur challenged it. The ruling on the field stood and Chicago started its first own 40.
On his fifth carry of the opening drive, Bears running back David Montgomery came out of the game after a 6-yard run with 10 minutes, 49 seconds left in the first quarter. He returned three plays later.
The Packers stopped Artavis Pierce for a 1-yard loss on third-and-2. The Bears chose to go for it on fourth-and-2 with Mitchell Trubisky hitting Anthony Miller on a 7-yard slant.
Chicago struck first with Montgomery pushing forward for a 2-yard touchdown to complete the 14-play, 60-yard series and give the Bears a 7-0 lead.
Roquan Smith suffered an elbow injury during the first quarter and left the game.
Green Bay moved deep into Chicago territory after Aaron Jones took a short pass from Rodgers for 15 after making multiple Bears defenders miss to convert on third-and-8. The Packers went for it on fourth-and-3 from the Chicago 25 and converted with Davante Adams drawing a defensive holding penalty on his go route from the slot. The first quarter ended with a 4-yard carry by Aaron Jones down to the Chicago 3-yard line.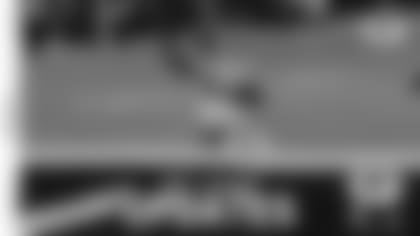 The Packers started the second quarter with a 3-yard touchdown pass from Rodgers to Robert Tonyan, his 11th of the season that ties Paul Coffman's 37-year-old franchise record for most TD receptions by a Packers tight end in a single season.
Packers lead Bears 21-13 at halftime
It's the 13th time Green Bay has scored on its opening possession this season, tying the 2007 New England Patriots for the most in a season since 2000 (according to Sportradar).
Christian Kirksey sacked Mitch Trubisky for a 4-yard loss on first-and-10 on the Bears' second series, which led to a punt. The Bears got the ball back at the 20 after Tavon Austin fumbled the punt return.
Kenny Clark and Krys Barnes combined to stop Montgomery to a 1-yard gain on third-and-3, as the Bears settled for a 30-yard Carlos Santos field goal to retake a 10-7 lead.
The Packers went with an empty formation on third-and-4 on their second possession and got Valdes-Scantling matched up against linebacker Danny Trevathan. Rodgers hit him in stride down the seam for a 72-yard touchdown to retake the lead, setting a new franchise record with his 46th TD pass of the season.
On the play, Valdes-Scantling became the first Packers receiver to have two touchdown catches of 70 or more yards in a season since Jordy Nelson (2014). His third catches of 70-plus yards since 2019 also lead the NFL.
The Packers got the ball right back after Jaire Alexander stripped Chicago tight end Cole Kmet. Rashan Gary recovered the fumble at the Chicago 22.
The Packers converted on third-and-4 with a quick slant to Adams, tying his career-high for receptions in a season (111), and moving Green Bay to the Chicago 7.
The Packers scored three plays later, with tight end Dominique Dafney catching his first career TD pass from 13 yards to give the Packers a 21-10 lead with 3:57 left in the second quarter. Rodgers started the game 10-of-10 for 155 yards and three TDs.
Green Bay's defense nearly got another takeaway when Adrian Amos stripped Montgomery of the ball and recovered it, but a Preston Smith offsides call negated it.
Chicago got down to Green Bay's 9-yard line with 11 seconds left in the first half. Kevin King nearly had an interception in the end zone, while the Bears settled for a Santos 27-yard field goal.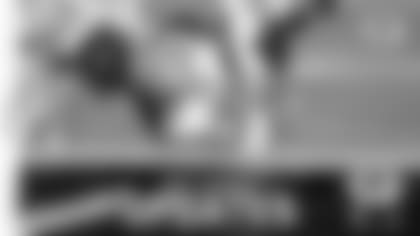 Packers lead Bears 21-16 after three
Valdes-Scantling nearly had another long TD but dropped a deep ball, Rodgers' first incompletion of the day. Rodgers was sacked on the next play and Green Bay would have to punt after an incomplete pass intended for Equanimeous St. Brown.
Trubisky found Darnell Mooney for a 53-yard completion down to Green Bay 9 but the Green Bay defense held again inside the red zone, stopping Montgomery two yards short of the end zone on third-and-6. Chicago cut the Packers' lead to 21-16 after Santos' 20-yard field goal.
Aaron Jones picked up nine yards on first down but the Packers went three-and-out after two incompletions. Chicago took over at its own 24.
Linebacker Krys Barnes got up slow near the end of the third quarter after tackling Cordarrelle Patterson short of a first down on second-and-8. The quarter came to an end with Chicago at the Green Bay 44.
Packers beat Bears 35-16, clinch top seed in the NFC
Barnes tackled Montgomery short of the first down, setting on fourth-and-1 at the Green Bay 34. Trubisky successfully sneaked the ball for the first down.
The Bears tried to go five-for-five on fourth-and-short situations a few minutes later, but Chandon Sullivan broke up a pass for Allen Robinson to force the turnover on downs.
Davante Adams caught two passes for 13 yards to start the next series to reset the single-season franchise record with 113 catches this year.
Adams' 114th catch of the year came on third-and-7 on a quick in-breaker, to continue the drive. The Packers lined up AJ Dillon and Jones in the backfield on first down, with Rodgers hitting Jones for eight yards to move into Chicago territory.
Dafney, lined up in the slot, blocked his corner to allow Jones to pick up 17 yards on a short pass down to the Chicago 19. A play-action pass to Allen Lazard went for another 14 down to the Bears' 4 to set up first-and-goal.
Jones ran in for the touchdown on the next play, completing the 12-play, 76-yard series, to put Green Bay up 28-16 with 3:47 remaining. The drive ate 7:35 off the play clock.
Safety Adrian Amos picked off Trubisky and returned it to the Chicago 26. Jamaal Williams picked up 20 yards on his next two carries to setup first-and-goal at the Bears' 6.
Adams then caught a quick slant from Rodgers, tying Sterling Sharpe's franchise record with his 18th touchdown reception of the season and extending Green Bay's lead to 35-16.