GREEN BAY – The Packers struggled in the second half but hung on to beat the Panthers, 24-16, on Saturday night at Lambeau Field.
With the win, Green Bay improved to 11-3 and held onto the top spot in the NFC playoff race. Carolina fell to 4-10.
The Packers scored touchdowns on their first three possessions of the game but didn't do much offensively after that. K Mason Crosby made a key 51-yard field goal late in the fourth quarter to make it a two-score game, and Green Bay held on from there.
Pressure on Panthers QB Teddy Bridgewater on Carolina's final possession thwarted the final drive. DL Kingsley Keke was dragging Bridgewater down for a sack and the QB was called for intentional grounding, which for the most part ended the Panthers' last chance.
For the Packers, RB Aaron Jones rushed 20 times for 145 yards and a TD.
QB Aaron Rodgers was 20-of-29 for 143 yards with one TD for a 91.6 passer rating but was sacked a handful of times. Rodgers also had five runs for 26 yards and a score. WR Allen Lazard caught five passes for 56 yards, and WR Davante Adams had seven grabs for 42 yards.
Bridgewater was 21-of-35 for 258 yards and an 82.8 rating. WR D.J. Moore had six catches for 131 yards and RB Mike Davis had 14 carries for 59 yards for Carolina.
Here's a recap of all the action: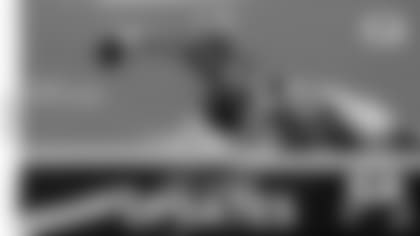 Packers lead Panthers 7-3 after the first quarter
The Packers won the opening coin toss and deferred. Safety Adrian Amos came down and made a nice open field tackle to hold D.J. Moore to a 2-yard gain on second-and-4. Teddy Bridgewater's third-down pass fell incomplete across the middle and the Panthers were forced to punt.
The Packers moved the ball at will on the first series with Aaron Jones breaking a 46-yard run up the middle on third-and-1, quickly followed by two Jamaal Williams carries for 18 yards.
Rodgers connected with Robert Tonyan for a 7-yard pass before hitting his tight end the next play with a 1-yard TD pass to put the Packers up 7-0 with 9 minutes, 54 seconds left in the first quarter.
With the catch, Tonyan extended his franchise-record streak for TEs with a TD catch in five straight games. Last NFL TE to do it in a single season was Julius Thomas in 2014. He also moved within one score of Paul Coffman's franchise record for single-season touchdown catches by a Green Bay tight end.
It also was Rodgers' 40th touchdown pass of the season, making him the first player in NFL history with three 40-TD seasons.
Carolina advanced to Green Bay's 22-yard line, thanks in part to a 37-yard pass to the returning D.J. Moore, before linebacker Preston Smith sacked Teddy Bridgewater for a 4-yard loss on second-and-10. The Panthers settled for a Joey Slye 36-yard field goal to cut the deficit to 7-3 with 5:57 left in the first.
The Packers marched down to the Carolina 10 after a defensive pass interference call against Marquez Valdes-Scantling and a pair of a pair of third-down completions to receiver Davante Adams. Aaron Jones finished the first quarter with 88 total yards.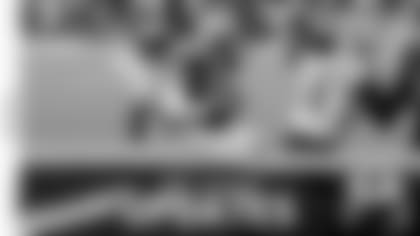 Packers lead Panthers 21-3 at halftime
Rodgers scrambled for a 6-yard touchdown 51 seconds in the second quarter to extend the Packers' lead to 14-3. It's the first time Rodgers has scored a rushing TD in back-to-back games since the first two weeks of the 2016 season, while also pushing his franchise-record to 31.
The Panthers got all the way down to the Green Bay 1-yard line on their next series, before Bridgewater attempted to sneak the ball over the goal-line on a sneak, which linebacker Krys Barnes batted out of his hands to force a fumble recovered by cornerback Kevin King and returned 48 yards to the Carolina 47.
Rodgers completed one pass to Adams for six yards but the drive otherwise belonged to Jones, who carried the ball five straight times for 31 yards.
He found pay dirt on an uncontested 8-yard touchdown run to the left, putting the Packers ahead 21-3 with 3:58 left in the first half. It took Jones only 12 carries to amass 114 rushing yards.
Green Bay's defense forced another three-and-out, with Darnell Savage batting down a Bridgewater pass on second down and then Jaire Alexander breaking up a third down pass intended for Moore.
With Jamaal Williams out of the game with a thigh injury, rookie AJ Dillon picked up 19 yards down to the Carolina 41 to reach the two-minute warning, but the Packers would have to punt a few plays later after Brian Burns sacked Rodgers for a 10-yard loss on second-and-10.
The defense got another three-and-out with safety Adrian Amos breaking up two passes in three plays.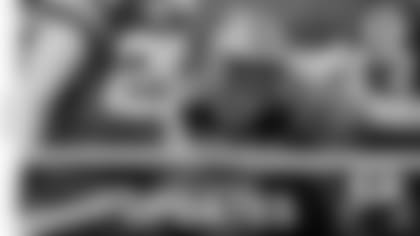 Packers lead Panthers 21-10 after three
The Packers' offense went three-and-out to start the second half but the defense continued to hold the Panthers' offense in check. Safety Adrian Amos sacked Bridgewater on first down before Barnes record a 6-yard tackle for a loss of Mike Davis on second-and-10.
Green Bay got the ball back but again went three-and-out. The Panthers, starting at their own 48, finally struck on their next series with Bridgewater scampering in for a 12-yard touchdown to cut the Packers' lead to 21-10.
Green Bay picked up the first down that eluded the offense in the third quarter with a 10-yard Jones carry up the middle on the first play but had to settle for another punt after Rodgers' third-down check down pass to Jones for a two-yard loss.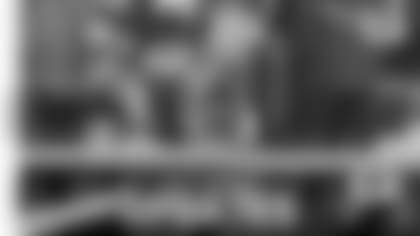 Packers hold off Panthers 24-16
Amos recorded his third pass breakup of the night to save a touchdown but Slye made a 22-yard field goal to make it a one-score game, 21-13, with 8:39 left in regulation.
Rodgers opened the series with a 10-yard pass near the sideline to Tonyan. Jones rushed for five up the middle and then Rodgers scrambled for six and a new set of downs after a broken play.
The Packers contributed their first third down of the second half when Lazard came free on a crosser across the middle for 22 yards on third-and-7 down to the Carolina 29.
After Rodgers was sacked for a 7-yard loss, kicker Mason Crosby made a 51-yard field goal to remain perfect on field-goal attempts this season and push the Packers lead back to two scores, 24-13, with 3:39 left in regulation.
Za'Darius Smith registered his 11½ sack but Bridgewater answered back with a 14-yard pass to Moore, who then broke two tackles for a 40-yard completion on the very next play.
The Panthers, with one timeout remaining, opted to kick the field goal before the two-minute warning with Slye making it from 33 yards to pull Carolina within eight.
Jones picked up eight yards on first down but was stopped for a 1-yard loss after the two minute warning, at which time Carolina used its first timeout. Brian Burns sacks Rodgers on the play-action on third down to force the punt.
The Panthers took over at their own 20 with 55 seconds left after a 53-yard JK Scott punt and holding penalty. Bridgewater was then pressured into taking an intentional grounding penalty on first down.
On third-and-9, Bridgewater's pass to Curtis Samuels fell incomplete down the middle of the field. Bridgewater's next pass fell incomplete as the Packers held off Carolina for their 11th win of the season.