GREEN BAY – The Packers got huge nights from QB Aaron Rodgers, WR Davante Adams and one surprise entry – rookie RB AJ Dillon – in dominating the Titans, 40-14, Sunday at a snowy Lambeau Field.
Rodgers was 21-of-25 for 231 yards with four TDs and one interception for a 128.1 passer rating. Adams caught 11 passes for 142 yards and three TDs, and Dillon – filling in for the injured Jamaal Williams – had a breakout game in rushing 21 times for 124 yards and two TDs, his first two NFL scores.
The Packers led 19-0, saw the Titans score on either side of halftime to make it 19-14, but then took control from there.
RB Aaron Jones added 94 yards on 10 carries for the Packers. WR Equanimeous St. Brown also caught his first NFL TD pass.
The defense held Titans RB Derrick Henry to just 98 yards on 23 carries. QB Ryan Tannehill scored on a 45-yard run, but he completed just 11-of-24 for 121 yards and a TD with two interceptions – one by S Darnell Savage and the other by LB Christian Kirksey. Tannehill finished with a 40.5 passer rating.
With the win, the Packers improved to 12-3 but will still need to beat the Bears next week (3:25 p.m. CT kickoff from Chicago) to clinch the NFC's No. 1 seed for the playoffs. Green Bay also can get the No. 1 seed if Seattle loses to San Francisco.
The Titans fell to 10-5 and failed to clinch the AFC South, dropping back into a tie with the Colts atop their division. Tennessee is not yet guaranteed a playoff spot.
Here's a recap of all the action: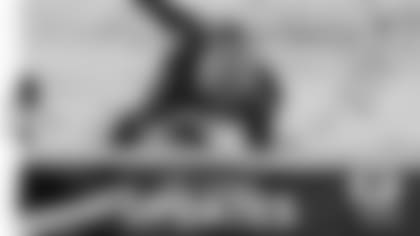 Packers lead Titans 6-0 after first quarter
The Packers started with the ball at their own 40 after Stephen Gostkowski's opening kickoff went out of bonds. Aaron Rodgers hit Davante Adams on two quick passes on the second and third play of the series, moving the four-time Pro Bowl receiver past Sterling Sharpe for fourth in career receptions (531) in team history).
An Aaron Jones 12-yard run and 13-yard pass to Dominique Dafney move the Packers inside the Tennessee red zone. Two plays later, Rodgers threw a 5-yard touchdown to Davante Adams, his 15th TD catch of the season, to put the Packers ahead 6-0 after a missed extra point.
Green Bay's defense held All-Pro running back Derrick Henry to 12 yards on his first four carries, even using a 'jumbo' package with four defensive linemen at one point. The Titans got down to the Green Bay 31 but the drive stalled after Darnell Savage broke up a Ryan Tannehill pass intended for Jonnu Smith on second down. On third-and-6, Savage pressured the Titans quarterback into another incompletion with a safety blitz to force Tennessee to punt.
It appeared the Titans got a stop on third-and-10 but an illegal hands to the face penalty on linebacker Rashaan Evans continued the series. Robert Tonyan caught a 17-yard pass a few plays later to move Green Bay into scoring territory before AJ Dillon carried the ball eight yards down to the Titans 21 to end the first quarter.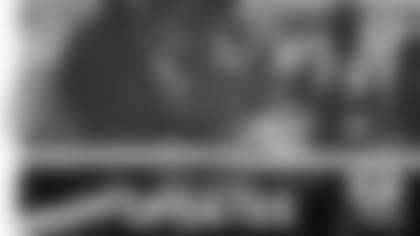 Packers lead Titans 19-7 at halftime
With the Packers facing third-and-1 to start the second quarter, Equanimeous St. Brown caught his first NFL touchdown on a 21-yard pass from Rodgers to extend Green Bay's lead to 12-0 after a failed two-point conversion.
With defensive coordinator Mike Pettine dialing up a blitz on third-and-4, Rashan Gary beat the tackle to pressure Tannehill into throwing an interception to Savage – the second-year safety's fourth INT of the season – to give Green Bay the ball at the Titans' 34.
Aaron Jones was injured on the first play of the series, leading to Dillon retaking the field. The rookie second-round pick gained 14 up the middle and then picked up 6 yards on a draw play on third-and-3 to set up first-and-goal from the Tennessee 7.
Rodgers threw his third TD of the half on a corner lob to Adams, who pulled it down to put Green Bay up 19-0.
The Titans looked to pass on their next possession but Tannehill was sacked for an 8-yard loss on first down. Preston Smith deflected a pass at the line of scrimmage on second down before Za'Darius Smith sacked Tannehill for a 10-yard loss on third-and-18 to force Brett Kern to punt from the Titans' 13.
Rodgers connected with Adams for 23 yards before three straight Dillon runs for another 13. The Packers attempted a 35-yard field goal on fourth-and-8 that was initially blocked but brought back after Titans defensive back Joshua Kalu lined up offsides. Green Bay went for it on fourth-and-3 but Rodgers was sacked, giving Tennessee the ball at its own 29.
The Titans got on the board after a 10-play, 71-yard series that ended with a 12-yard TD pass to Jonnu Smith to make it 19-7 at halftime.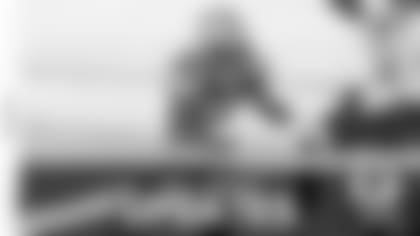 Packers lead Titans 33-14 after three
The Titans doubled up in the third quarter with the Packers' defense biting on a read-option to Henry and Tannehill pulling it back and running 45 yards for the touchdown to cut Green Bay's lead to 19-14 with 12:01 left in the third quarter.
Aaron Jones went over 1,000 yards on his first carry of the Packers' next offensive possession, running 59 yards down the sideline to the Titans' 7-yard line. After a quick run by Jones, Adams beat double-coverage in the end zone for his third TD catch of the evening.
Adams now has 17 touchdown receptions on the year, tying him with Don Hutson (1942) for second all-time in team history. Only Sterling Sharpe (1994) had more.
The Titans went three-and-out on their next possession with Savage nearly intercepting Tannehill for a second time after closing on a pass on third-and-7. Rashan Gary had the pressure.
Rodgers started the next series with an 11-yard pass to Adams off a read-option. Dillon banged forward for 14 yards on two carries and then a 7-yard catch.
Facing fourth-and-1 from the Tennessee 30, the Packers lined up in a shotgun formation with two receivers to the right. The handoff went to Dillon, who ran behind Allen Lazard's seal block and shook off a tackle to run in for the 30-yard TD to make it 33-14 with 3:35 left in the third quarter.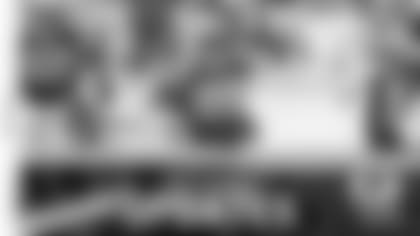 Packers beat Titans 40-14
The Packers got another key takeaway to start the fourth quarter with Preston Smith pressuring Tannehill into throwing an ill-advised pass in the direction of Christian Kirksey, who picked off the pass and returned it 11 yards down to the Tennessee 43.
Malcom Brown intercepted Rodgers to get the ball back to the Titans with 12 minutes left in regulation. Tennessee got down to the Green Bay 9 before Jaire Alexander broke up a fourth-and-4 pass intended for Jonnu Smith for the turnover on downs.
Dillon (rushing) and Adams (receiving) each went over the century mark on the Packers' next series. After catching a 27-yard pass, Adams came right back with a 32-yard grab down the sideline over the coverage of Brown.
Dillon bulldozed his way in for the 7-yard TD, his second of the evening, to cap the nine-play, 91-yard drive, to extend Green Bay's lead to 40-14. He finished the game with 24 carries for 121 yards and two TDs.