'Through the Lens' will appear periodically during the offseason. Packers team photographer Evan Siegle will deconstruct and give insight to some of his favorite images from the 2021 season. Each week will offer a new photo gallery of some of his best photos from the past season.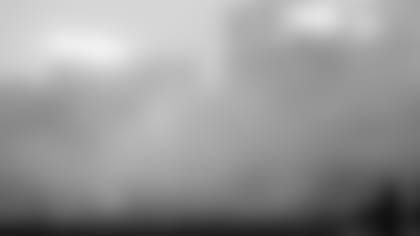 SMOKY LAMBEAU
Nature's surroundings and unexpected elements can be so beautiful in a composition. Whenever I'm photographing something, I always check my surroundings because I want to use it to my advantage. It might be that golden light, cumulus clouds, a rainbow or those big snowflakes as they fall during the game. Sometimes things just happen and fall into place. A perfect example is this blanket of smoke that lingered in the air after the National Anthem Week 4 against the Pittsburgh Steelers. The smoke acted like a thick layer of fog as the players took the field for the opening kickoff. I used a 50mm lens so I could fill the frame with the smoke, which adds an eerie mood to the composition. In a matter of seconds, the smoke shifted and became less visible. In the end, it makes for a nice layered scenic image of the gridiron and Lambeau Field.
This image was shot with a 50mm lens (ISO = 400, Aperture = f2, Shutter = 1/4000th)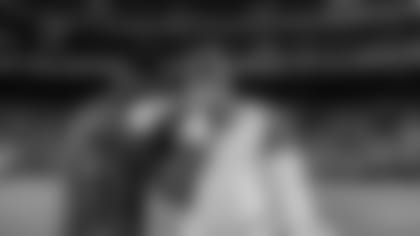 POSTGAME LAUGHS
I'm a popular man after the game ends. I usually hear "Ev, over here" or "Can I get a pic with my guy." It's hard to believe that minutes before these same guys were battling it out on the gridiron, and now I'm taking images of them swapping jerseys and giving hugs. Some are former teammates, childhood friends or offseason workout buddies. It's kind of cool to see the human/friendship part of the game. This moment of Packers linebacker Preston Smith and a buddy from the Kansas City Chiefs really makes me smile. I have no idea what they are talking about, but their smiles and body language are so refreshing. It gives a human element to the image. It just makes you happy.
This image was shot with an 50mm lens (ISO = 1600, Aperture = f2.8, Shutter = 1/2000th)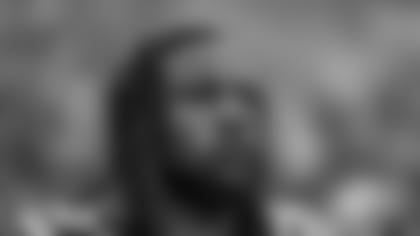 UNIQUENESS
I'm always drawn to photographing someone's uniqueness. It could be their fashion sense, hair style, their tattoos, or something that makes them stand out from the rest of the crowd. This past season, Packers rookie cornerback Eric Stokes stood out on the field because of his ball-hawking abilities but his reddish hair and freckles were also unique to capture. I love the details in this portrait of Stokes, from the highlights in his hair, the pattern of freckles, the bank of stadium lights reflected in his eye to the artistic bokeh pattern in the background. A unique image from an ordinary moment.
This image was shot with an 85mm lens (ISO = 200, Aperture = f1.2, Shutter = 1/3200th)
Team photographer Evan Siegle shares his favorite photos from the 2021 Green Bay Packers season.