GREEN BAY – The Packers' defense stole the show in the second half to help Green Bay notch a 24-10 victory over Washington on Sunday at Lambeau Field.
With the win, the Packers improved to 6-1 and will take a six-game winning streak into Thursday night's showdown at Arizona.
Green Bay's defense set up a score early in the third quarter with a sack-fumble by LB Rashan Gary, recovered by DL Dean Lowry. The Packers capitalized with a TD pass to TE Robert Tonyan to go up 21-7.
Then, Green Bay hadn't gotten a stop in the red zone all season before getting four in a row. The Packers stopped Washington twice inside the 5-yard line on fourth downs, CB Chandon Sullivan intercepted a pass in the end zone, and Washington – down by 17 after a Packers field goal – settled for a field goal late to make it a two-score game.
For the Packers, QB Aaron Rodgers was 27-of-35 for 274 yards with three TDs for a 127.6 passer rating. The Packers struggled to run the ball at all, with RB Aaron Jones gaining just 19 yards on six attempts.
WR Davante Adams had six catches for 76 yards and a TD, while Tonyan added four catches for 63 yards and a score. WR Allen Lazard added five grabs for 60 yards and a TD.
For Washington, which fell to 2-5, QB Taylor Heinicke finished 25-of-36 for 268 yards with one TD and one INT for an 88.7 rating. He also led Washington in rushing with 95 yards on 11 attempts.
RB Antonio Gibson had 51 yards on 14 carries, and WR Terry McLaurin had seven catches for 122 yards and a TD.
Here's a recap of all the action: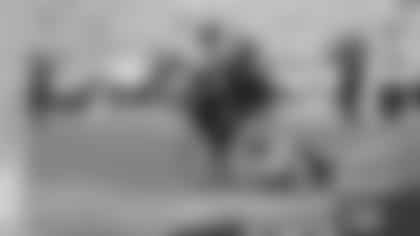 Packers and Washington tied at 7 after one
Washington won the opening coin toss and deferred. The Packers came out firing with Aaron Rodgers hitting Davante Adams for 15 yards off playaction on the first play from scrimmage.
Adams left the field momentarily and was elevated in the blue medical tent before returning during the drive. Aaron Jones converted a third-and-4 with a short pass in the flat off motion and Marcedes Lewis marched the Packers into Washington territory after breaking two tackles on a 12-yard pickup.
Rodgers was sacked by Montez Sweat for a 10-yard loss on second-and-1 from the Washington 29 but got it all back and then some on a 15-yard scramble up the middle on the next play.
After Jones was tackled for no gain on third-and-3, Rodgers used his feet to extend on fourth down. It caused Washington's defense to collapse, freeing Adams in the middle of the field for a 17-yard touchdown to put the Packers up 7-0 with 7 minutes, 11 seconds left in the first quarter.
The opening series was 13 plays for 75 yards and ate 7:49 off the game clock.
Washington responded with an opening scoring series of its own. After converting twice on third-and-1, quarterback Taylor Heinicke avoided a pressure from Jaylon Smith to connect with Terry McLaurin on a 40-yard touchdown to tie the game at 7 with 2:26 left in the opening quarter.
The Packers went three-and-out on their next possession after Jonathan Allen sacked Rodgers for a 13-yard loss. Washington defensive end Chase Young was injured on the play.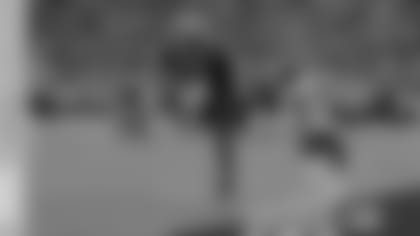 Packers lead Washington 14-7 at halftime
Washington nearly went three-and-out to start the second quarter, but the Packers were flagged for defensive pass interference on third-and-8. Washington got down to the Green Bay 24 before Heinicke's pass for McLaurin sailed high and incomplete.
Washington attempted a 42-yard field goal but rookie defensive tackle T.J. Slaton blocked it. It was Green Bay's first blocked field goal since Oct. 11, 2015, vs. St. Louis (Datone Jones).
As fate would have it, Washington defensive tackle Tim Settle blocked a Mason Crosby 34-yard attempt on the other side of the field.
Heinicke leaked out for a 38-yard run down to the Green Bay 28. Safety Darnell Savage broke up a pass to running back J.D. McKissic on third-and-4. Washington opted to go for it, but Stokes then deflected a pass to McLaurin on the sideline as Green Bay retook the ball at its own 28.
Rodgers hit Lazard for a quick 13-yard out to start the next drive. He connected with Lazard twice more, converting on third-and-2 with a 7-yard pass across the middle to the Washington 40. Lazard then caught a 19-yard pass to the Washington 15 with 27 seconds left in the first half.
Adams caught a 5-yard pass on first down to move into second all-time in franchise history with 596 career catches, surpassing Sterling Sharpe and now trailing only Donald Driver. The Packers used their third timeout after an 8-yard pass to Cobb to the Washington 2.
Rodgers nearly completed his seventh straight pass to Cobb but it was overturned to an incompletion with 19 seconds left. On the next play, Rodgers hit Lazard on a back-shoulder pass from the slot for the 10-yard TD to put the Packers ahead 14-7 at halftime. Lazard caught five passes for 60 yards on the series.
Packers pull ahead of Washington 21-7 after three
The second quarter started with Rashan Gary sacking Heinicke and forcing a fumble from the blindside. Defensive lineman Dean Lowry recovered the ball at the Washington 27.
The Packers converted the takeaway into points with tight end Robert Tonyan beating Jamin Davis down the seam for a 20-yard touchdown on third-and-3 to put Green Bay up 21-7 with 12:30 left in the third quarter.
Washington bounced back with a methodical drive. The Packers made their stand in goal-to-go with Gary and Lowry stopping Antonio Gibson for no gain and then Heinicke being ruled down short of the goal line upon further review on third-and-goal.
Heinicke tried to sneak it on fourth-and-goal but didn't break the plain of the end zone and the Packers took over at their own 1 with 5:52 left in the third quarter. It was ruled a forced fumble by De'Vondre Campbell, which Heinicke recovered. The play was Green Bay's first stop inside the red zone this season.
The Packers went three-and-out but Corey Bojorquez boomed a 53-yard punt to push Washington back to its own 41.
DeAndre Carter gained 30 yards on end-around. Rasul Douglas forced a fumble but Washington recovered at the Green Bay 23. Heinicke then scrambled for 13 yards to set up first-and-goal from the Packers' 10.
Campbell forced another fumble on a Gibson run up the middle. It originally was ruled a fumble recovery by Savage but it was overturned upon further review, with Chase Roullier getting credited for the recovery.
Green Bay's defense still kept Washington off the scoreboard with Adrian Amos breaking up a pass intended for tight end Ricky Seal-Jones on fourth-and-2 from the Green Bay 4.
The Packers picked up 10 yards on a quick screen to Adams, who then nip-toed to catch a 27-yard pass to end the third quarter.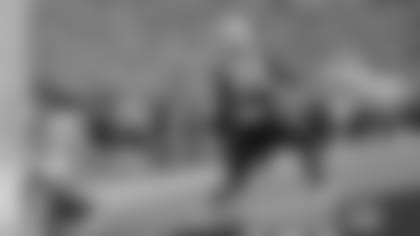 Packers defeat Washington 24-10 to win sixth straight game
The fourth quarter began with Rodgers connecting with Tonyan for a 25-yard pass on third-and-4 to the Washington 39. Adams then drew a 24-yard defensive pass interference call against Benjamin St-Juste to move the ball to the Washington 11.
The Packers settled for a Mason Crosby 39-yard field goal that pushed Green Bay's lead to 24-7 with 11:22 left in regulation.
Washington moved the ball downfield but Green Bay's defense made yet another stop in the red zone when Chandon Sullivan picked off Heinicke in the end zone with 6:29 remaining.
Washington got the ball back at its own 38 after Sweat forced a fumble of AJ Dillon with less than five minutes left. Kingsley Keke sacked Heinicke for an 8-yard loss on first-and-goal from the 9 and then again on third-and-goal to force Washington to settle for a Chris Blewitt 45-yard field goal to cut Green Bay's lead to 24-10 with 2:25 remaining.
The Packers had to punt on their next possession but Bojorquez pinned Washington back at its own 3 with a beautiful 37-yard Aussie punt. Dean Lowry sacked Heinicke on the next series. Heinicke picked up the first down on fourth-and-14 but ran out of bounds with only 20 seconds left. He slid to end the game.