CHICAGO – The Packers came back from a 13-point deficit in the second quarter to beat the Bears, 28-19, on Sunday at Soldier Field.
The win is Green Bay's eighth straight in the rivalry and gives the franchise the most wins in NFL history with 787. The Packers improved to 5-8 on the season while the Bears dropped to 3-10.
After the Packers took a 20-19 lead in the fourth quarter, CB Jaire Alexander intercepted Bears QB Justin Fields, and Green Bay's offense turned that into a touchdown on a 46-yard end-around run by rookie WR Christian Watson. A two-point pass to TE Marcedes Lewis made it a two-score game, and then CB Keisean Nixon intercepted Fields again on the Bears' final drive to close out the game.
Watson finished with two touchdowns, as he caught a TD pass earlier in the game, giving him eight TDs in his last four games. He had 94 yards from scrimmage (48 receiving on three catchers, 46 on the one rush).
RB AJ Dillon had 18 carries for 93 yards and a TD, adding 26 receiving on three catches, while RB Aaron Jones had nine rushes for 26 yards.
QB Aaron Rodgers was 18-of-31 for 182 yards and a TD for an 85.7 passer rating. WR Allen Lazard had five catches for 67 yards.
For the Bears, Fields was 20-of-25 for 254 yards with the two picks for a 75.7 rating. He also had six carries for 71 yards, including a 55-yard TD. RB David Montgomery had 14 carries for 61 yards and a TD, while WR Equanimeous St. Brown had three catches for 85 yards, and TE Cole Kmet had six receptions for 72 yards.
Here's a recap of all the action: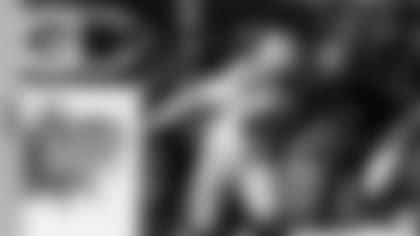 Bears lead Packers 10-0 after first quarter
The Bears won the opening coin toss and elected to receive. Green Bay's defense got Chicago in a pair of third-and-1 situations, but the Bears converted both with a 3-yard David Montgomery run and a Justin Fields sneak.
Fields rushed for 16 yards on Chicago's opening possession but was stopped two yards short of the first down on his third-down scramble, resulting in a Cairo Santos 42-yard field goal that put Chicago up 3-0 with 9 minutes, 23 seconds left in the first quarter.
Rookie Zach Tom filled in for David Bakhtiari (illness) at left tackle. The Packers opened the game with Aaron Jones and AJ Dillon in the backfield. They gained nine yards on a screen to Jones before Dillon converted the first down on a fullback dive.
Jones lost seven yards on a pitch play, though, and Green Bay was forced to punt.
Taking over at the Bears' 30, Fields connected with Cole Kmet for 10 yards on third-and-5 and then broke a 56-yard run up the middle for a touchdown to push ahead 10-0 with 3:00 left in the first quarter.
Green Bay got a spark from a 20-yard pass from Aaron Rodgers to Allen Lazard on its next series. The Packers moved the ball to the Chicago 35 after back-to-back underneath passes to AJ Dillon.
Bears lead Packers 16-10 at halftime
The Packers opened the second quarter with two Dillon runs for 10 yards before picking up another 13 on pitch to Aaron Jones and a push pass to the Chicago 11.
Rodgers scrambled six yards to the Bears' 6 on second-and-11 but had to throw the ball away on third down. Mason Crosby made a 24-yard field goal to cut Chicago's lead to 10-3 with 10:22 left in the first half. The Packers' 13-play, 64-yard series lasted 7:38.
Chase Claypool caught back-to-back passes for 15 yards but Rasul Douglas stripped him of the ball on the second, which Rudy Ford collected for his first career fumble recovery at the Green Bay 39.
Lazard caught a 21-yard pass to move the Packers but turned the ball over on downs after Rodgers' deep ball intended for Randall Cobb.
The Bears flipped the field back in their favor when Equanimeous St. Brown caught a 56-yard pass from Fields to the Green Bay 7. Chicago scored one play later with a 7-yard Montgomery touchdown to extend the Bears' lead to 16-3 after a mixed extra point.
Green Bay converted on third-and-8 with an 11-yard pass to Lazard, with Dillon moving the Packers past midfield with a 16-yard run up the middle. Another third-down pass to Lazard brought the Packers to the two-minute warning.
On first-and-10 from the Chicago, Jones eclipsed 5,000 career rushing yards with a 7-yard carry, the fourth Packers running back to do so. Jones lost one on third-and-3, leading to Green Bay going for it with 23 seconds remaining.
On fourth-and-4, Rodgers found Christian Watson for a 14-yard touchdown to cut the Bears' lead to 16-10. That's the fourth game in a row Watson has had at least one TD reception, while moving him into sole possession of third most TD catches in a season by a Packers rookie.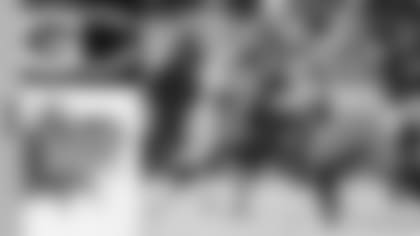 Packers trail Bears 19-10 after three
The Packers got a 7-yard run from Dillon to start the third quarter but went three-and-out. The Bears started at their 42 after a penalty for fair-catch interference.
Green Bay's defense forced a three-and-out after a Bears false start penalty. Fields third-and-5 pass to Claypool lost four yards and Chicago punted.
The Packers got the ball back at their 33 but again went three-and-out after a false start penalty on first down. Chicago took over at its own 28 after a 52-yard Pat O'Donnell punt.
The Bears faced a pair of third-and-longs on their next drive, but Fields scrambled to free Cole Kmet for a 24-yard completion on third-and-10. Darryton Evans busted a 21-yard run up the middle on third-and-7 to the Green Bay 9.
A holding penalty and five-yard loss on a Montgomery run pushed Chicago back to the Packers' 24. The Bears ultimately settled for a 28-yard Santos field goal to retake a two-score lead, 19-10, with 1:50 left in the third quarter.
The third quarter ended with an 18-yard pass from Rodgers to Watson to convert on third-and-7.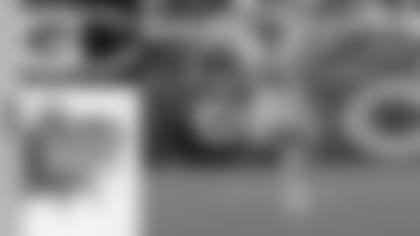 Packers complete comeback, beat Bears 28-19
Watson drew a 38-yard pass interference penalty from Jaylon Jones, moving Green Bay to the Chicago 26. Dillon followed a block by left tackle Zach Tom en route to a 21-yard touchdown run that cut the Bears' lead to 19-17 with 14:41 left in regulation.
Fields answered with a 49-yard pass to N'Keal Harry to the Green Bay 28. Adrian Amos tackled Montgomery for a 2-yard loss on the next play. The Bears attempted a 40-yard field goal, but it was blocked by Dean Lowry. Green Bay retook possession at its 30-yard line.
The Packers' offense worked the ball down the field behind Dillon and Lazard, with Patrick Taylor entering the game and running for a first down on second-and-4 from the Chicago 38.
Facing third-and-3, Dillon re-entered and plowed forward for six yards to the Bears' 19. The Packers took their first lead of the game, 20-19, with a 32-yard Crosby field goal with 4:53 left.
Chicago threatened another drive before Jaire Alexander jumped in front of a Fields pass intended for Equanimeous St. Brown and intercepted it at the Packers' 28.
Rodgers opened the next series with a 19-yard pass to Watson on a crossing route. The game reached the two-minute warning after a 3-yard Dillon run to the Chicago 46. The Packers put the game away with a 46-yard Watson touchdown off an end-around. Marcedes Lewis caught a play-action pass for the two-point conversion, putting Packers up 28-19 with 1:51 left.
Chicago moved the ball down the field but Keisean Nixon intercepted Fields at the Green Bay 6 to end the Bears' scoring threat.