MIAMI – The Packers won their third straight game and kept their playoff hopes alive with a come-from-behind 26-20 triumph over the Dolphins at Hard Rock Stadium on Christmas.
The Packers trailed 20-10 late in the first half but scored the last 16 points of the contest. A late field goal before half time and long TD drive capped by AJ Dillon's TD run to open the second half tied the game at 20.
From there, it was the Packers' defense that came to play after a rough first half filled with big plays, as Green Bay pitched a second-half shutout. Interceptions by CB Jaire Alexander and LB De'Vondre Campbell set up the two field goals for the six-point lead, and CB Rasul Douglas got the third pick in the final two minutes to preserve the win.
For the Packers, QB Aaron Rodgers was 24-of-38 for 238 yards with one TD, one INT and a 78.6 rating. Dillon had 11 carries for 36 yards and a TD, and RB Aaron Jones added six rushes for 25 yards. Rodgers also had four carries for 21 yards.
WR Allen Lazard had five catches for 61 yards, while WR Christian Watson had six catches for 49 yards before leaving with a hip injury at halftime. TE Marcedes Lewis had two catches for 32 yards and a TD.
The Packers also lost CB Keisean Nixon (groin), RT Yosh Nijman (shoulder) and DL Dean Lowry (calf) to injury during the game.
For the Dolphins, QB Tua Tagovailoa was 16-of-25 for 310 yards with one TD, the three INT and an 80.8 rating. WR Jaylen Waddle had five catches for 143 yards and a TD, and WR Tyreek Hill had four catches for 103 yards. RB Raheem Mostert had eight carries for 45 yards, and RB Jeff Wilson Jr. had nine carries for 37 yards and a TD.
Here's a recap of all the action: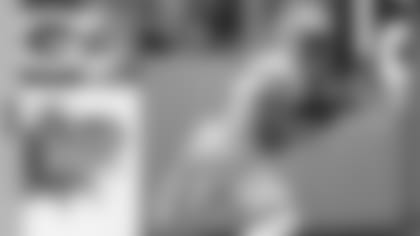 Packers and Dolphins tied at 10 after first quarter
The Packers won the opening coin toss and deferred. With the opening kickoff, Mason Crosby officially played in his 256th consecutive regular-season game, breaking Brett Favre's franchise record. That ties Crosby with London Fletcher for fourth-longest streak in NFL history.
Raheem Mostert carried the ball three times for 33 yards on the Dolphins' opening drive, while Tyreek Hill added a 14-yard completion. Tua Tagovailoa tried to hit Hill deep on third-and-3 but Rasul Douglas stayed with him to force the incompletion. Jason Sanders made a 46-yard field goal to give Miami a 3-0 lead with 11 minutes, 10 seconds left in the first quarter.
Keisean Nixon returned the ensuing kickoff 93 yards to the Miami 9-yard line. That's the longest Green Bay kickoff since Randall Cobb's 108-yard touchdown against the New Orleans Saints on Sept. 8, 2011. Aaron Jones rushed for four yards on first down but Aaron Rodgers was sacked on a play-action rollout on the next play.
That was Nixon's fourth kickoff return of 50 or more yards this season, that's the most in the NFL since Andre Roberts had six for the New York Jets in 2018. Nixon is also the only Packers kickoff returner to have more kickoff returns of 50 or more yards since at least 2000.
After an incomplete pass on third down, Mason Crosby made a 36-yard field goal to tie the game at 3 with 9:26 left in the first quarter.
Miami pulled back ahead, though, with Jaylen Waddle taking his first reception of the afternoon for an 84-yard touchdown to put the Dolphins up 10-3 with 9:08 left in the first quarter. Instead of kicking to Nixon, the Dolphins tried a surprise onside kick that Josiah Deguara jumped on at the Green Bay 46.
The Packers opened their next series with an 11-yard pass to Allen Lazard and then moved into Miami's red zone with a 20-yard completion to Christian Watson off a crossing pattern. Rodgers scrambled 12 yards on third-and-3 to set up first-and-goal at the Miami 3. Facing fourth-and-goal at the 1, Rodgers found a wide-open Marcedes Lewis for the touchdown in a package that saw all four tight ends on the field.
Green Bay forced Miami to punt after Connor Williams was called for a holding penalty and a bad snap led to a 7-yard loss on second-and-14. The first quarter ended with a 42-yard pass to Lazard.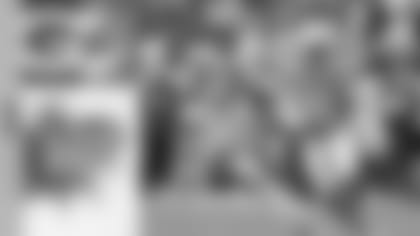 Dolphins lead Packers 20-13 at halftime
Rodgers scrambled for seven yards on third-and-8 but was tackled just shy of the line to gain. Rodgers tried a deep ball to Watson on foruth-and-1 but it fell incomplete. Miami took over at its own 37 with 13:25 left in the first half.
Tagovailoa completed a 52-yard pass to Hill to the Green Bay 1, leading to a 1-yard Jeff Wilson touchdown run that put Miami back ahead 17-10 with 10:52 left in the half.
Cornerback/returner Keisean Nixon (groin), defensive lineman Dean Lowry (calf) and tackle Yosh Nijman (shoulder) both left the game in the second quarter. Royce Newman stepped in for Nijman at right tackle.
The Packers gained seven yards on first down with a short pass to AJ Dillon but went three-and-out. Green Bay tried a fake punt with a direct snap to Dallin Leavitt, but he was stopped for no gain and Miami took over at the Packers' 20.
Jarran Reed sacked Tagovailoa for a 6-yard loss on second-and-8. The Dolphins converted with a 15-yard pass to Trent Sherfield on third down, but Miami settled for a Sanders 34-yard field goal after Preston Smith sacked Tagovailoa for a loss of 10. Tagovailoa fumbled on the play, but the Dolphins recovered.
Sanders' field goal pushed Miami's lead to 20-10 with 4:18 left in the first half. Romeo Doubs replaced Nixon as the kickoff returner. Rodgers had trouble with the first-down snap, leading to a sack. It led to another Green Bay three-and-out and punt.
Mostert fumbled after the two-minute warning. De'Vondre Campbell forced the fumble and Reed recovered at the Green Bay 49. Watson caught a pass in the flat on second down and ran it for nine yards. That established a new career high of five catches.
Dillon was stopped for no gain on third-and-1. The Packers motioned him to fullback on fourth-and-1 and faked the handoff, with Rodgers finding Watson for 10 yards on the rollout. Green Bay used its second timeout with 55 seconds left in the half.
Mason Crosby made a 46-yard field goal to cut Miami's lead to 20-13 with two seconds left in the half.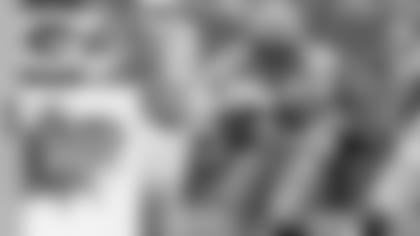 Packers and Dolphins tied at 20 after three
The second half began with Nixon being ruled out and Christian Watson leaving the game with a hip injury.
The Packers went for it from their own 31 on fourth-and-1. Rodgers gained two yards on the sneak to convert. Dillon charged forward for 11 yards to move to midfield. The Packers converted a third-and-9 with a Patrick Taylor 17-yard gain on a catch and run.
Rodgers then connected down the sideline with Marcedes Lewis on a 31-yard pass to the Miami 7. Dillon took it from there, pounding the ball six yards and then scoring the 1-yard TD to tie the game at 20 with 7:53 remaining. The 11-play, 78-yard drive lasted 7 minutes, 7 seconds.
The Packers didn't relinquish a first down on the Dolphins' first three plays, but Miami converted after Mostert rushed for nine yards on fourth-and-1 from the Dolphins' 34. Miami worked the ball down to the Green Bay 30, but Devonte Wyatt got a quarterback hit on Tagovailoa to stymie the Dolphins' momentum.
Miami got no points off the drive after Sanders missed a 48-yard field goal wide right with 2:25 left in the third quarter.
Rodgers got Green Bay's next drive started with completions to Doubs (12 yards), Lazard (nine) and Aaron Jones (seven).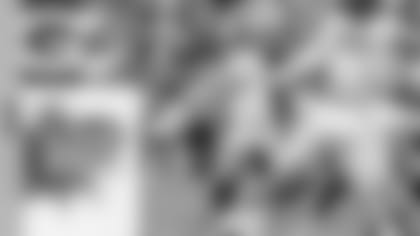 Packers beat Dolphins 26-20, improve to 7-8
On third-and-15, there appeared to be contact between Kader Kohou and Allen Lazard on a deep ball but there was no flag and Kohou picked off Rodgers in the end zone. On the next play, Jaire Alexander picked off Tagovailoa and returned it to the Miami 14.
Miami's Jaelan Phillips was called for roughing the passer on Rodgers' pass to Randall Cobb. On first-and-goal at the Miami 7, there was a fumbled exchange but Dillon jumped on it and gained two yards.
The Packers took their first lead of the game, 23-20, when Crosby made a 28-yard field goal with 11:49 remaining.
Miami started at its own 18 after Crosby's kickoff stopped at the 1. The Dolphins converted a third-and-7 with a 10-yard pass to Sherfield and moved into scoring territory with a 19-yard slant to Hill. Campbell then picked off Tagovailoa on second-and-13 from the Green Bay 30.
Taking over at their 36 with 6:02 remaining, the Packers ran Jones on a stretch play on first down. Doubs caught a 22-yard pass off a corner route and Robert Tonyan caught a 13-yard pass over the middle to move the ball to the Dolphins' 28 with 3:18 left.
While the Packers moved back 10 yards due to a holding penalty, Jones busted an 18-yard run on first-and-20 after Tyler Davis motioned from the slot to provide a chip block. Miami was forced to use its first timeout with 3:03 left due to an injury.
The Dolphins burned their final timeout after an 8-yard run by Dillon that made it third-and-5 with 2:52 left. He gained two more yards on third down and the Packers used their second timeout with 2:06 left.
Crosby made a 26-yard field goal to extend Green Bay's lead to 26-20 with 2:02 remaining. The game reached the two-minute warning on Mostert's kickoff return to the Miami 28.
Rasul Douglas picked off Tagovailoa on the second play of the drive, Green Bay's fourth takeaway of the game.