GREEN BAY – A defensive struggle in the first half turned into a runaway in the second half as the Jets beat the Packers, 27-10, on Sunday at Lambeau Field.
With the loss, the Packers dropped to 3-3 on the season, two games back of the Vikings (5-1) in the NFC North.
Neither team could do much of anything offensively in the first half. The Packers had a field goal blocked, the Jets had a punt blocked, and it took a Green Bay field goal on the final play of the half to tie the game at 3.
But things never got better for the Packers, as the Jets hit a deep downfield throw to WR Corey Davis for 41 yards to set up a 20-yard TD run by WR Braxton Berrios on an end-around, and New York had the lead for good.
The Jets extended the advantage with a blocked punt they returned for a TD, and after the Packers got a 25-yard TD pass to WR Allen Lazard to get within 17-10, the Jets came right back and scored again on RB Breece Hall's 34-yard TD run.
A late field goal made it a three-score game, and that was that, with the Jets leaving Green Bay at 4-2.
For the Packers, QB Aaron Rodgers was 26-of-41 for 246 yards with one TD and an 88.1 passer rating. RB AJ Dillon had 10 carries for 41 yards, with RB Aaron Jones adding nine carries for 19 yards. TE Robert Tonyan had 10 receptions for 90 yards, setting a franchise single-game record for catches by a tight end. Lazard had four catches for 76 yards.
For the Jets, Hall had 10 carries for 116 yards with the TD, and QB Zach Wilson was 10-of-18 for 110 yards for a 73.8 rating. Davis had two catches for 52 yards.
Here's a recap of all the action: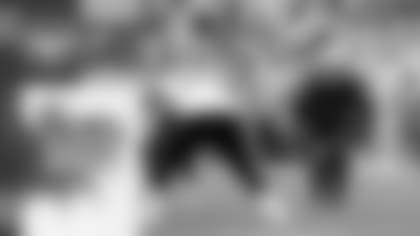 Packers and Jets tied at 0 after first quarter
New York won the opening coin toss and deferred. Facing third-and-9, Aaron Rodgers' intended pass to tight end Robert Tonyan was initially ruled a pick-six for Jet cornerback Sauce Gardner but was overturned to an incomplete pass upon further review.
The Packers' defense forced a three-and-out of its own after a third-and-1 pass intended for Garrett Wilson fell incomplete.
Green Bay had another offensive three-and-out, with Quinnen Williams tackling Aaron Jones for a 5-yard loss on first down and then a strip sack of Rodgers for an 8-yard loss on second. The Packers punted after a 10-yard pass to Tonyan.
Dean Lowry deflected a Zach Wilson pass at the line of scrimmage on the Jets' second series. On third-and-6, the Packers declined an illegal procedure penalty on Wilson's rush of four yards to force a second straight punt.
The Packers picked up six yards on a screen pass to Aaron Jones. They appeared to go three-and-out again but an unsportsmanlike conduct penalty was called on the Jets' bench after a third-down pass to Jones fell incomplete.
Romeo Doubs caught a 7-yard pass on the next first down, but a false start penalty pushed Green Bay back five yards and the Packers punted again.
On third-and-6, Rashan Gary spun free from two blockers to sack Wilson for a 7-yard loss. It was Gary's sixth sack in six games this season. It was Gary's fifth consecutive game with a sack at Lambeau Field, trying Za'Darius Smith's stadium record.
The Packers hit their first big play of the game when Rodgers floated a 35-yard pass to Allen Lazard on third-and-7 down the left sideline.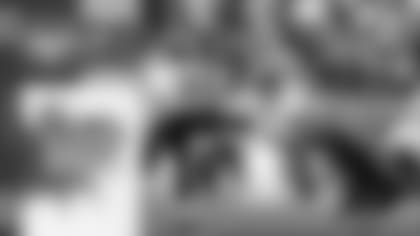 Packers and Jets tied at 3 at halftime
The second quarter began with Mason Crosby's 47-yard field goal getting blocked.
Kingsley Enagbare registered his first NFL sack on first down, resulting in a loss of four yards. Duane Brown was called for a chop block on second down, making it second-and-29 for the Jets.
New York attempted to punt on fourth-and-17 from the 30 but Packers linebacker Eric Wilson shot through to block Braden Mann's effort, giving Green Bay the ball at the New York 36.
It was the first blocked punt by a Packers player since Geronimo Allison blocked a punt from Minnesota's Matt Wile on Sept. 16, 2018.
Green Bay was unable to generate points off the play, though. Pat O'Donnell's punt traveled 36 yards and went out of bounds at the New York 8.
On first down, Jaire Alexander broke up a pass intended for Garrett Wilson on a slant route. Safety Adrian Amos forced Zach Wilson to throw the ball away from his own end zone on second down.
The Jets were forced to punt again after Garrett Wilson was tackled two yards short of the first down on third-and-10.
AJ Dillon gained six yards on first down but a fumbled exchange between Rodgers and Dillon on third-and-1 resulted in a Jets' fumble recovery, taking over at the Green Bay 34.
Breece Hall gained 16 yards on two carries to work inside Green Bay's red zone. Darnell Savage batted down a pass in the end zone on third down, as New York settled for a 32-yard Greg Zuerlein field goal to put the Jets ahead 3-0 with 5 minutes, 46 seconds left in the first half.
Tonyan caught back-to-back passes for 17 yards to get Green Bay to midfield. The Packers ended up turning the ball over on downs when Rodgers' fourth-and-3 pass for Doubs sailed incomplete with 2:19 left in the half.
Taking over at their 46, the Jets moved back into Green Bay territory with an 11-yard Hall run but the defense held its ground and Zuerlein missed a 53-yard field goal wide left with 31 seconds left in the half.
With the drive starting at the Green Bay 43, Tonyan caught a 10-yard pass and Randall Cobb added another eight to move into Jets' territory. Tonyan tied his career-high for single-game catches with a 12-yard reception to the Jets' 27.
An 8-yard pass to Doubs moved the ball to the New York 19 with nine seconds left in the half. During the series, Jake Hanson replaced Royce Newman at right guard. Another quick throw to Lazard set up Mason Crosby's X-yard field goal to tie the game at 3.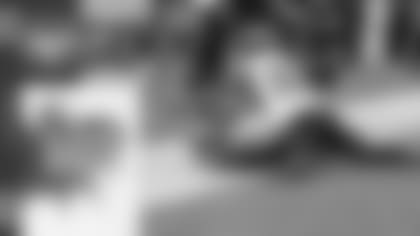 Jets lead Packers 17-3 after three
The Packers' defense started the second half strong forcing a three-and-out on New York's next possession. Royce Newman re-entered the game at right guard, with Hanson (biceps) ruled out for the remainder of the game.
Cobb suffered an ankle injury on the first play of the Packers' series and was carted to the locker room. Josiah Deguara caught a pass in the seam for nine yards on second down, with Jones picking up the first down on a 2-yard carry.
Rodgers was sacked on third-and-3, leading to another O'Donnell punt. Wilson hit his first explosive gain on a 41-yard pass to Corey Davis down the right sideline.
The Jets scored on the next possession with a 20-yard pitch to Braxton Berrios to retake the lead 10-3 with 8:11 left in the third quarter.
Keisean Nixon returned the kickoff 32 yards to the Green Bay 30. AJ Dillon had for a 19-yard carry to kick start the series, Dillon's longest run from scrimmage this season.
Rodgers was sacked again on third down. O'Donnell's punt was then blocked by Michael Clemons and returned by Will Parks for a touchdown to extend New York's lead to 17-3.
Aaron Jones went to the sideline after back-to-back carries for nine yards. On third-and-1, Jets safety Jordan Whitehead was flagged for unnecessary roughness following a hit on Lazard following an incompletion down the seam.
The Packers converted again on third-and-3 via penalty when C.J. Mosley was flagged for illegal downfield contact.
Jones re-entered the game and picked up 14 yards on a screen to the New York 25. Rodgers and Lazard then connected on a 25-yard touchdown off a back-shoulder pass to cut the Jets' lead to 17-10 with 2:35 left in the third quarter.
Lazard now has nine touchdown receptions in his last 10 regular-season games.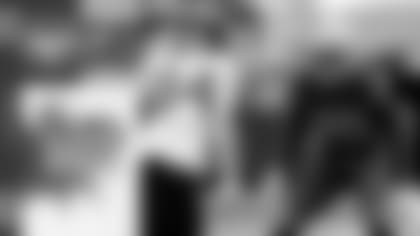 Packers fall to Jets, 27-10
The fourth quarter began with a 34-yard Hall touchdown run to put New York ahead 24-10.
Tonyan set a new single-game career high with his seventh catch on the next possession. Jones picked up the initial first down with a 2-yard run on fourth-and-1 at the Green Bay 34.
Tonyan converted on third-and-1 with an 8-yard catch. Amari Rodgers then caught a 14-yard pass off a crosser to the New York 33.
That's as far as the Packers would get as consecutive holding and delay-of-game penalties backed them up to the 45. Rodgers' fourth-and-14 pass for Tonyan went incomplete.
New York worked the ball downfield on a 13-play, 57-yard drive that culminated in a 23-yard Zuerlein field goal to extend their lead to 27-10.
With 2:34 remaining, Jordan Love entered the game at quarterback and completed his first pass to Tonyan. On the play, Tonyan became the first tight end in team history to register 10 receptions in a game. Love's pass intended for Lazard on fourth-and-2 fell incomplete, resulting in a turnover on downs at the Green Bay 32.