The Packers nearly came back from an awful second half but ultimately fell in overtime, 34-31, to the Colts on Sunday at Lucas Oil Stadium.
The game went into overtime after a wild finish. The Packers had blown a 28-14 halftime lead, with all three phases struggling. The offense went three-and-out twice and failed on fourth-and-1 in Indy territory. The defense gave up multiple scores, one after a fumble on a kickoff gave the Colts a short field.
In all, the Colts scored 17 unanswered points to go ahead 31-28 and had the ball with a chance to run out the clock, but a slew of holding penalties backed the Colts up and kept stopping the clock.
The Packers eventually took over after a punt on their own 6-yard line with 1:25 left and one timeout. A bomb to WR Marquez Valdes-Scantling on third-and-10 got the ball across midfield. Two more completions over the middle to WR Davante Adams got the Packers into the red zone, but the drive died just inside the 10 and K Mason Crosby tied the game with a chip shot with 3 seconds left.
The Packers won the overtime coin toss, but Valdes-Scantling fumbled on a receiver screen and the Colts recovered. It was Green Bay's fourth turnover of the game. A few plays later, Indy was in field-goal range and the 39-yard kick was good to end the game.
With the loss, the Packers fell to 7-3 but remain in first place in the NFC North. The Colts improved to 7-3.
For Green Bay, QB Aaron Rodgers was 27-of-38 for 311 yards with three TDs and one interception for a 110.7 passer rating. Adams caught seven passes for 106 yards and a score. RB Aaron Jones had 10 carries for 41 yards and a TD.
For the Colts, QB Philip Rivers was 24-of-36 for 288 yards with three TDs and one INT for a 107.2 rating. WR Michael Pittman had a 45-yard TD catch in the first half and finished with three catches for 66 yards. RB Jonathan Taylor had 22 carries for 90 yards.
Here's a recap of all the action: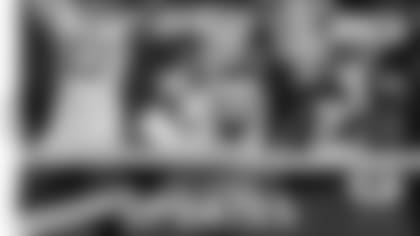 Packers and Colts tied at 7 after one
With the Packers opening the game in an empty backfield set, receiver Davante Adams came from the slot to catch a 33-yard pass from quarterback Aaron Rodgers on the first play of the game.
Green Bay got down to the Indianapolis 38 after an 8-yard pass to the returning Allen Lazard but turned the ball over with fumbled snap on second-and-2. Colts linebacker Darius Leonard recovered at the 39.
On second-and-7, Adrian Amos broke up a would-be completion with a hit on T.Y. Hilton. On the next play, safety Raven Greene forced a fumble of Mo Alie-Cox, on what otherwise would've been a first-down completion, to give the Packers the ball back at the Green Bay 49.
The Packers heavily used pre-snap motions and playaction rollouts to key their first scoring drive. Rodgers converted a third-and-1 with a 4-yard scramble and then completed an 8-yard pass off a rollout to tight end Marcedes Lewis.
On second-and-9, tight end Robert Tonyan came up the seam on a skinny post to catch the 25-yard touchdown pass from Rodgers to put the Packers ahead 7-0 with 8:21 left in the first quarter.
Green Bay's defense started strong on the next series, with Rashan Gary sealing the weakside edge on second-and-9 to allow Za'Darius Smith to chase down Nyheim Hines for a 3-yard loss.
Indianapolis converted the third-and-13 with a 13-yard pass to T.Y. Hilton, quickly followed by a DeMichael Harris 19-yard pickup. Rivers tied it up with a 45-yard touchdown pass to Michael Pittman Jr. off a crosser.
The Packers went three-and-out on the next series, while center Corey Linsley exited with a back injury. Left guard Elgton Jenkins replaced Linsley at center with rookie Jon Runyan stepping in at left guard.
The Packers' defense forced a stop after a holding penalty on Quenton Nelson against Green Bay defensive tackle Tyler Lancaster. Rashan Gary had a pass deflection at the line of scrimmage on first-and-20 and Greene made plays on back-to-back plays to force the punt.
Jones picked up 15 yards but Rock Ya-Sin picked up Rodgers on a pass intended for Marquez Valdes-Scantling to end the first quarter.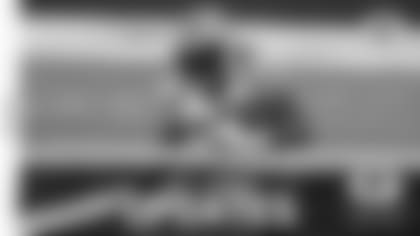 Packers lead Colts 28-14 at halftime
The Packers' adversity defense came through, giving up only three yards. The Colts attempted a 50-yard field goal on fourth-and-7 but Rodrigo Blankenship's attempt hit the crossbar, giving the Packers the ball at their own 40.
Rodgers found a wide-open Adams in the middle of the field for a 20-yard completion to kickstart the next drive. Jamaal Williams muscled his way up the middle to convert on third-and-1 from the Colts' 31.
Third-year receiver Equanimeous St. Brown a receiver screen into a 23-yard gain behind blocks from Tonyan and Valdes-Scantling, Aaron Jones then put the Packers back ahead, 14-7, with a 2-yard touchdown run on first-and-goal.
Green Bay got the ball right back with Rashan Gary pressuring Philip Rivers, whose pass was tipped by defensive lineman Billy Winn and then intercepted by Christian Kirksey.
Taking over at the Indianapolis 29, Rodgers completed a pair of passes to Jace Sternberger (eight and 12 yards) to set up first-and-goal at the Colts' 7. Rodgers then fired a quick receiver screen to Adams, who followed Lazard's seal block into the end zone for his 10th touchdown reception of the season.
The Colts cut the deficit to 21-14 after a 12-play, 75-yard scoring series that ended with Rivers finding Trey Burton in the seam for a 17-yard touchdown.
The Packers countered with a six-play, 75-yard scoring drive that was keyed by a 51-yard defensive pass interference call against Ya-Sin committed against Valdes-Scantling on third-and-1. Rodgers then flicked a 4-yard touchdown pass to Williams to put Green Bay ahead 28-14 at halftime.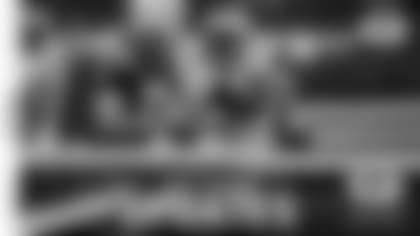 Packers lead Colts 28-25 heading into fourth quarter
The Colts opened the second half with eight straight runs for 55 yards.
The Packers held Indianapolis to a 37-yard Blankenship field goal after Preston Smith and Christian Kirksey tackled Hines for a 1-yard loss and Kenny Clark registered his first sack of the season in dropping Rivers for an 8-yard loss on second-and-11.
The Colts forced a three-and-out and took over again at their own 45. Jacoby Brissett converted a fourth-and-1 with a 4-yard sneak into Packers' territory.
A 23-yard pass to Hilton moved Indianapolis into Green Bay's red zone. The Colts cut the Packers' lead to 28-25 after Rivers hit Jack Doyle for a 6-yard touchdown and Hines converted the two-point conversion with a stretch run left.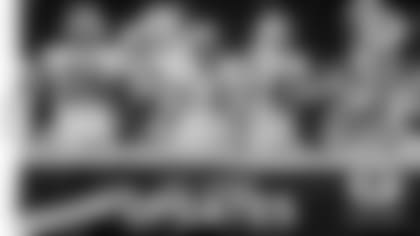 Packers and Colts tied at 31 entering overtime, Colts prevails after turnover
The Colts finished an eight-play, 50-yard drive with a 32-yard Blankenship 32-yard field goal to tie the game at 28 with 11:12 remaining.
Indianapolis got the ball back when Cassius Marsh stripped Darrius Shepherd of the ball on the ensuing kickoff. The Colts took over at the Green Bay 28.
The Packers' adversity defense held Indianapolis to a 43-yard Blankenship field goal, giving the Colts their first lead of the game, 31-28, with 8:56 remaining.
Green Bay's offense began moving the ball again with Rodgers hitting Valdes-Scantling for nine yards. Jones converted the first down, though officials missed an apparent face mask.
A 14-yard pass to Jones, 10-yard completion to Lazard and 11-yard pass to Adams moved the ball down to the Indianapolis 42. Rodgers found Tonyan for a 7-yard gain on third-and-8 but the Packers turned the ball over on downs at the 34 after an incomplete pass intended for Williams.
The Colts were besieged by offensive holding penalties on their next series, resulting in a third-and-19 situation. They picked up 16 on a screen to Taylor, down to Green Bay's 36.
The Colts chose to go for it on fourth-and-4 with Rivers finding Nines on a 13-yard slant down to Green Bay's 23. Another holding penalty on Indianapolis pushed the Colts back 10 yards on the next first down.
Jaire Alexander broke up a pass intended for Doyle on first-and-20. Yet another holding penalty made it third-and-26, on which Za'Darius Smith hit Rivers to force the incompletion. The Colts sent out the punt team on fourth-and-26 from the Green Bay 39.
The Packers took over at their own 6 with one timeout and 1:25 remaining. Green Bay had two incompletions before Rodgers aired out a 47-yard pass to Valdes-Scantling, needling it through triple coverage to the Indianapolis 47.
Rodgers found Adams on back-to-back completions of 14 and 18 yards down to the Indianapolis 15. Green Bay clocked it with 42 seconds remaining. A Mason Crosby 26-yard field goal tied it at 31 to force overtime.
The Packers won the coin toss in overtime and received. Rodgers hit Jones for an 8-yard completion before Julian Blackmon stripped Valdes-Scantling after a receiver screen.
The Colts took over at Green Bay's 29. They ran it down to the 21 before Blankenship made a 39-yard field goal to win it.