GREEN BAY – Packers QB Aaron Rodgers hit a few more milestones Sunday in leading Green Bay to a 30-16 victory over Philadelphia at Lambeau Field.
With three TD passes, Rodgers became the first player in league history with 35-plus TD passes in five different seasons. He also threw his 400th career TD pass, to WR Davante Adams, becoming the fastest player to reach the mark, in just 193 games.
Adams caught two of Rodgers' three TD tosses, and Rodgers finished 25-of-34 for 295 yards and a 128.9 passer rating.
With the win, the Packers improved to 9-3 and stayed three games up in the NFC North race. The Vikings are in second place at 6-6 with four games left. The Eagles fell to 3-8-1.
The Packers also took over sole possession of the second-best record in the NFC, with the Seahawks falling to 8-4 with a loss to the Giants. The Saints are in the top spot at 10-2.
When Adams caught Rodgers' third TD pass of the game, the Packers led 20-3 and eventually stretched it to 23-3. The Eagles switched QBs from Carson Wentz to Jalen Hurts and the game changed. Hurts threw a TD pass on fourth-and-18, and then WR Jalen Reagor returned a punt for a touchdown, and suddenly it was 23-16 with less than five minutes left.
The Packers' defense rose up and got a stop, and then RB Aaron Jones busted a 77-yard TD run, the longest of his career, to put the game away.
Jones finished with 130 yards on 15 carries with the one score. Adams had 10 catches for 121 yards with the two TDs.
For the Eagles, Hurts was 5-of-12 for 109 yards with a TD and one interception for a 67.7 passer rating. Just after the two-minute warning, Packers S Darnell Savage intercepted him, his third pick in the last two games.
Here's a recap of all the action: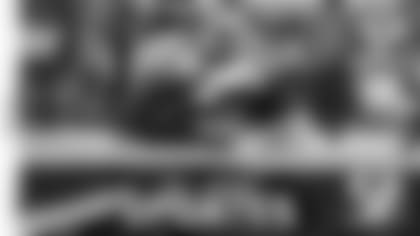 Eagles lead Packers 3-0 after one
The Packers won the opening coin toss and deferred. Green Bay's defense got Philadelphia into three third downs but couldn't get the stop.
Rookie linebacker Kamal Martin finally shot his gap to drop Miles Sanders for a 2-yard loss on first down, while veteran Christian Kirksey trailed Boston Scott perfectly on a third-down wheel route as the Eagles settled for a 52-yard Jake Elliott field goal.
The Packers' first series was stifled by a fumbled pitch for a 6-yard loss and Javon Hargrave sacking Aaron Rodgers on second down, leading to the three-and-out.
On their next possession, the Eagles got down to the Green Bay 30 before back-to-back sacks by Rashan Gary (3-yard loss) and Kingsley Keke (8-yard loss) to force Philadelphia to punt.
The first quarter ended with Aaron Rodgers hitting Davante Adams for a 24-yard pass off a playaction rollout to his left.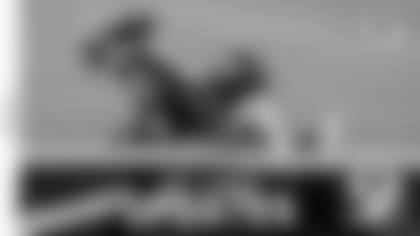 Packers lead Eagles 14-3 at halftime
The Packers opened the second quarter with a 5-yard run by Aaron Jones and three consecutive to Allen Lazard (10 and nine yards) and Davante Adams (12) against single-high coverage to march into Eagles' territory.
Head Coach Matt LaFleur then pivoted to three straight Jones runs, totaling 11 yards, to set up third-and-2 from the Philadelphia 16. The Packers converted it with left tackle David Bakhtiari cutting his man, giving Rodgers a clean shot at Jones on a short screen for 6 yards.
The Packers missed a third-and-goal screen to Adams but went for it on fourth-and-goal, as Rodgers floated a pass to Adams in single coverage for the seventh-year receiver's 12th TD of the season. It also marked Adams' seventh straight game with a score, tying the franchise record held by Don Hutson (1941-42), Paul Hornung (1960) and Ahman Green (2003).
The Packers stymied Philadelphia on its next offensive possession with safety Raven Greene notching his third career sack after a delayed blitz on third-and-7 to give the ball back to Green Bay's offense with 4:43 left in the first quarter.
The Packers continued to use playaction rollouts on their next possession, with Rodgers rolling left and finding a wide open Marcedes Lewis for a 36-yard completion – Lewis' longest reception as a member of the Packers.
A Malik Taylor 14-yard catch brought the game to the two-minute warning. With time to navigate the pocket, Rodgers lofted a 25-yard touchdown to tight end Robert Tonyan, his eighth score of the year, to extend the Packers' lead to 14-3 with 54 seconds left in the half.
The Eagles tried to move the ball downfield but Keke notched his second sack of the night and the defense's fourth of the first half. Philadelphia finished the first half with 16 net passing yards.
With the TD, Rodgers came the first player in NFL history to have five seasons with 35-plus touchdown passes.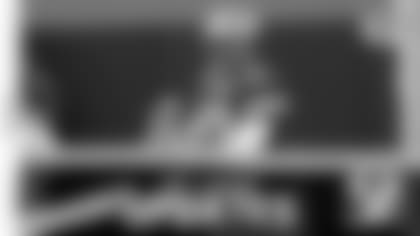 Aaron Rodgers makes more history
The Packers missed on a deep shot to Marquez Valdes-Scantling on first down and went three-and-out. Philadelphia started from its own 10 after a 54-yard JK Scott punt.
Darnell Savage slipped on the Eagles' first play, allowing Dallas Goedert to come open for a 41-yard pass. Green Bay recovered with Preston Smith tackling Sanders for a 3-yard loss on the next play. The Eagles would punt after back-to-back incompletions, pinning Green Bay back at its own 1.
The Packers still called a shot play on first down, with Rodgers connecting with Adams on a 42-yard completion. A 31-yard pass to Lazard on third-and-4 would move Green Bay into the red zone.
Two plays later, Rodgers threw his 400th touchdown pass of his career to Adams on a 9-yard score that put Green Bay up 20-3 after a missed extra point. In doing so, Rodgers became the fastest quarterback in NFL history to eclipse 400 career passing touchdowns (193 regular-season games).
The seven-play, 99-yard scoring series was the Packers' longest since the 2009 season.
The Eagles started the second half with rookie Jalen Hurts in at quarterback. He completed a 34-yard pass to Jalen Reagor on third-and-4 but a sack, credited to Za'Darius Smith, halted the Eagles' drive.
Jaire Alexander made a good open field tackle of Sanders on third-and-16 to force Philadelphia to punt.
Jamaal Williams picked up 18 on a draw play before a 13-yard pass to Adams, giving him 1,011 receiving yards on the year. The third quarter came to a close with Adams powering through multiple Eagles defenders for an 11-yard gain on third-and-5.
Running back Tyler Ervin (ankle) and defensive lineman Billy Winn (triceps) have both been ruled out.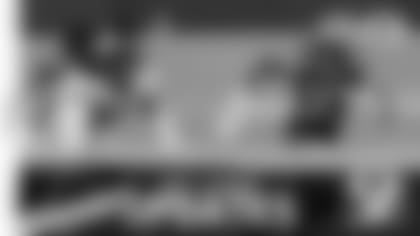 Packers turn back Eagles 30-16
Mason Crosby made a 40-yard field goal to push the Packers' lead to 23-3 with 11:19 left in the game.
The Eagles stuck with Hurts at quarterback for the second straight series. He threw his first touchdown – a 32-yard pass to Greg Ward – on fourth-and-18 to cut the Packers' lead to 23-10 with 7:52 remaining.
The Packers' offense went three-and-out and Raegor returned a Scott punt for a 73-yard touchdown to cut Green Bay's lead to 23-16 after Elliott missed the extra point. Greene was injured on the return and was carted to the locker room.
The Packers would go three-and-out again on offense, punting the ball back to Philadelphia with 4:50 remaining. Green Bay's defense held its ground, forcing the Eagles to punt on fourth-and-13 after Za'Darius Smith's second sack of the night.
Aaron Jones took it from there, breaking a career-long 77-yard touchdown run to put the Packers up 30-16 with 2:36 remaining. Darnell Savage then picked off Hurts, his third INT over the past two weeks.