DETROIT – The Packers had a horribly frustrating day on offense in losing to the Lions, 15-9, on Sunday at Ford Field.
QB Aaron Rodgers threw three interceptions for the first time in five years, all of them in the end zone or at the goal line, taking away scoring opportunities. Then the Packers got one last chance in the final minute, getting into the red zone, but four straight incomplete passes gave Detroit the win.
With the defeat, Green Bay's fifth straight, the Packers fell to 3-6. Detroit snapped a five-game losing streak to improve to 2-6.
For the Packers, Rodgers was 23-of-43 for 291 yards with one TD, three INTs and a 53.5 passer rating. He also had 40 yards rushing on four scrambles. RBs AJ Dillon and Aaron Jones combined for just 59 yards on 20 attempts.
WR Allen Lazard had four catches for 87 yards and a TD, while TE Josiah Deguara had five catches for 41 yards. Ten different players caught at least one pass, in part due to all the injuries.
For the Lions, QB Jared Goff was 14-of-26 for 137 yards with two TDs, one INT and a 78.5 rating. RB Jamaal Williams had 24 carries for 81 yards, and WR Amon-Ra St. Brown had four catches for 55 yards.
Here's a recap of all the action: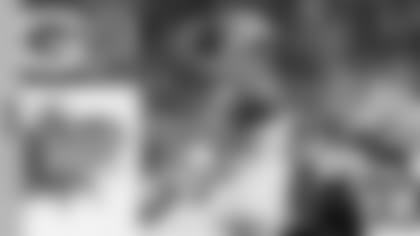 Packers and Lions tied at 0 after first quarter
The Packers won the opening coin toss and deferred. The Lions drove 55 yards on their first possession, but Green Bay held its ground in the red zone.
After stopping Jamaal Williams a yard short of the first down on third-and-3, Rashan Gary pressured Jared Goff into an incompletion for the turnover on downs at the Green Bay 7.
The Packers opened the game with a play-action pass to Romeo Doubs for 18 yards. Doubs suffered an ankle injury on the play, though, and was carted to the locker room.
On third-and-10, Aaron Rodgers scrambled for a season-long 16 yards to midfield. A 9-yard screen to Sammy Watkins and a 9-yard run by Aaron Jones pushed the Packers to the Detroit 39 before right guard Jon Runyan exited with a knee injury. Rookie Zach Tom replaced Runyan, marking the third position he's played in as many games.
The Packers converted three third downs on the series, with tight end Marcedes Lewis high-pointing a 19-yard completion to the Detroit 5 off a crossing route on third-and-1.
However, Rodgers' first-and-goal pass was tipped at the line of scrimmage and intercepted in the end zone by safety Kerby Joseph with 4 minutes, 19 seconds left in the first quarter.
Cornerback Eric Stokes was injured on the next defensive series with ankle and knee injuries. Rasul Douglas moved outside, with Keisean Nixon manning the slot in the nickel package.
The Packers nearly picked off Goff on back-to-back plays, with Preston Smith batting up a third-and-17 pass.
On third-and-10, Allen Lazard beat Jeff Okudah down the sideline to haul ion a 47-yard catch to the Detroit 1. AJ Dillon was stopped for no gain on first-and-goal and lost a yard on third-and-goal after Rodgers and Sammy Watkins couldn't connect on a fade.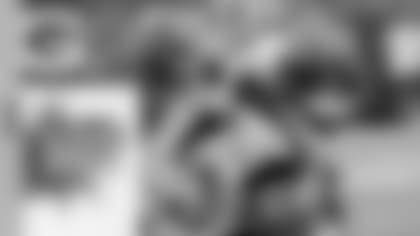 Lions lead Packers 8-0 at halftime
The second quarter began with Aidan Hutchinson intercepting Rodgers in the end zone on a trick-play pass intended for David Bakhtiari.
Detroit advanced to the Green Bay 42 before a holding penalty. Jack Fox's punt on third-and-3 was downed at the Packers' 1.
Green Bay got its initial first down with a 5-yard Dillon run and a 6-yard completion to Christian Watson on third-and-5.
The Packers advanced to midfield with a 25-yard pass to tight end Josiah Deguara. Green Bay converted its sixth third down with an 8-yard pass to Allen Lazard on third-and-7.
Rodgers was sacked for an 8-yard loss on second-and-10, but Green Bay picked up 15 yards on a slip screen to Aaron Jones. On fourth-and-3 from the Detroit 38, Rodgers appeared to connect with Lazard for a 26-yard completion.
However, the Lions successfully challenged, and the play was overturned to a turnover on downs with 2:06 remaining in the half.
Goff opened the next drive with a 16-yard pass Tom Kennedy. The ball moved to the Green Bay 30 after an unnecessary roughness penalty. The Lions ran the ball behind Williams on four straight plays, gaining 17 yards to the Green Bay 13.
On third-and-4, Goff hit D'Andre Swift on a pass out of the backfield for 12 yards. The Lions pulled ahead with a 1-yard touchdown pass to receiver Shane Zylstra. The extra point was no good but the Packers were flagged for running into the kicker.
The Lions then chose to go for two from the 1-yard line, which they converted on a Williams run, to pull ahead of Green Bay 8-0 with 15 seconds left in the half.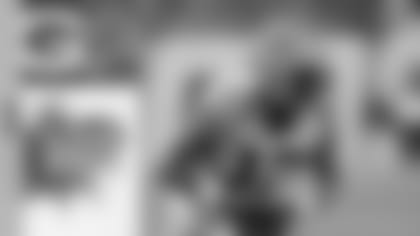 Lions lead Packers 8-6 after three
The second half began with Zach Tom at left tackle. David Bakhtiari was questionable to return with a knee. Romeo Doubs also was ruled out.
Watson converted a third-and-4 with an 18-yard catch but was slow to get up. The Packers wound up punting, with Pat O'Donnell's 31-yarder pinning Detroit back at its own 13.
Kingsley Enagbare sacked Goff but was flagged for unnecessary roughness because his hand made contact with Goff's helmet. On the next play, Jaire Alexander intercepted Goff and returned it to the Green Bay 23. It was Alexander's third of the year, a new career high.
Detroit got the ball back after Rodgers was intercepted a third time on a deep pass intended for Robert Tonyan.
The Lions went three-and-out with Keisean Nixon nearly picking off Goff on third-and-12.
The Packers moved into Detroit territory with a 12-yard pass to Lazard on second-and-9. Aaron Jones went to the locker room with an ankle injury after a 2-yard run.
Green Bay got on the board with 4:53 left in the third quarter after a 20-yard TD pass to Lazard. The Lions still led 8-6 after the two-point conversion was no good.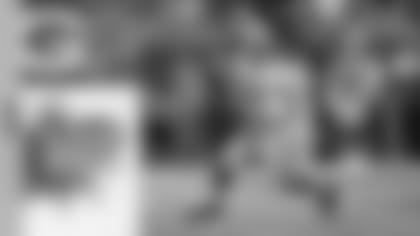 Packers' rally falls short in 15-9 loss to Lions
Nine seconds into the fourth quarter, the Lions extended their lead to 15-6 with a 3-yard touchdown pass to James Mitchell on third-and-goal.
Rodgers converted a first down with a 20-yard scramble. With Aaron Jones out of the game with an ankle injury, Dillon remained the featured running back – picking up another first down with a 9-yard run to the Detroit 34.
Kylin Hill took his first carry of the season for seven yards and a first down following a 6-yard pass to Deguara. Samori Toure forced a defensive pass interference call against Jerry Jacobs to set up first-and-10 at the Detroit 14.
A 25-yard Mason Crosby field goal cuts Detroit's lead to 15-9 with 6:36 remaining.
Krys Barnes was injured on a play in which he made contact with Swift's helmet on an 8-yard reception.
On third-and-1 at the Green Bay 41, Quay Walker knifed through the line to drop Williams for a 2-yard loss.
The Lions went for it on fourth-and-3 but Preston Smith pressured Goff into an incompletion and turnover on downs as the game reached the two-minute warning.
Bakhtiari returned to the game with the Packers taking over at their own 43. Deguara established a new career high with his fifth reception to start the drive.
Rodgers completed a pass to Dillon that was fumbled a fumble. Since there were less than two minutes left, the play was automatically reviewed.
On fourth-and-2, Toure beat Jeff Okudah from the slot and caught a 32-yard pass. The ball was fumbled out of bounds at the Detroit 17.
After two incomplete passes intended for Lazard, Rodgers tried a pass down the seam to Amari Rodgers, but it was broken up. Rodgers tried a pass to Watkins in the end zone but it fell incomplete.