MINNEAPOLIS – For the second straight year, the Packers came out of the gates with a sluggish performance, losing their season opener to the NFC North rival Vikings, 23-7, on Sunday at U.S. Bank Stadium.
Minnesota led 20-0, mostly thanks to a huge performance by WR Justin Jefferson, before the Packers scored in the second half. Jefferson had nine catches for a career-high 184 yards and two touchdowns, almost single-handedly beating the Packers. RB Dalvin Cook added 90 rushing yards on 20 carries and those two were all the offense the Vikings needed.
QB Kirk Cousins was 23-of-32 for 277 yards with the two TDs, no INTs and a 118.9 passer rating.
The Vikings scored on the game's first possession and the Packers would've answered on their first play, but rookie WR Christian Watson dropped what should've been a 75-yard touchdown as he got well behind the defense.
Green Bay also failed to punch it in on fourth-and-goal from the 1 in the second quarter, when the score was just 7-0. RB AJ Dillon was stuffed on an inside run out of shotgun, and the Vikings took over on their own 1-yard line and drove 89 yards the other way for a field goal to make it 10-0.
Leading 17-0 at the half, the Vikings added a field goal early in the third quarter when a sack-fumble of QB Aaron Rodgers set them up in great field position.
Rodgers was 22-of-34 for 195 yards with one INT, and was harassed all day for a 67.6 passer rating. Dillon scored Green Bay's lone TD and had 91 yards from scrimmage (45 rushing, 46 receiving). Rookie WR Romeo Doubs had four catches for 37 yards to lead the wideouts.
The Packers also sustained several injuries, as G Jon Runyan (concussion evaluation), CB Keisean Nixon (shoulder), LB Quay Walker (shoulder) and LB Krys Barnes (ankle) all left the game.
Here's a recap of all the action: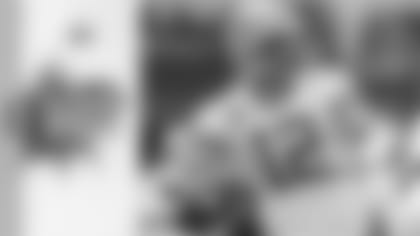 Vikings lead Packers 7-0 after one
The Packers won the opening coin toss and elected to defer. Green Bay used both a 3-4 base and 4-3 base defense on early downs during the series, bringing in Krys Barnes with De'Vondre Campbell and Quay Walker.
The Packers had the Vikings in third-and-5, but Kirk Cousins maneuvered Minnesota through it with a 19-yard pass to Justin Jefferson on third-and-5 from the Vikings' 40.
Adam Thielen was stopped a yard shy of the first down on third-and-8 from the 12 but Cousins hit Jefferson off play-action for the 5-yard touchdown on fourth-and-1 to put Minnesota ahead 7-0 with 9 minutes, 17 seconds left in the first quarter.
Aaron Jones picked up a first down with a 10-yard carry but the Packers punted after a third-and-6 pass to Romeo Doubs fell incomplete.
Minnesota started at its own 15 after Pat O'Donnell's 47-yard punt was fair caught by Jalen Raegor. Quay Walker got his third tackle of the game when he dropped K.J. Osborn for a three-yard gain on second-and-10.
The Packers stayed in nickel and forced the three-and-out after Rashan Gary sacked Cousins. On the play, Gary lined up inside of Preston Smith on the left side.
Green Bay, starting at its own 46, got the initial first down with a quick pass to Randall Cobb on third-and-4, but the Packers were forced to punt after Za'Darius Smith sacked Rodgers on third-and-8.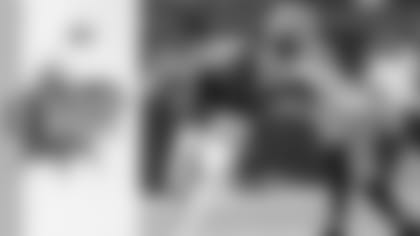 Vikings lead Packers 17-0 at halftime
The second quarter started with a Kenny Clark pressure forcing an incompletion from Cousins on third-and-2, leading to a punt.
Rodgers connected with tight end Robert Tonyan for 23 yards off play action to start the next drive. Jones then caught a 22-yard pass out of the backfield before being tackled at the Vikings' 32.
Rodgers kept his completion streak going with a 12-yard pass to AJ Dillon and a 4-yard screen to Sammy Watkins to get inside Minnesota's 10. Dillon was stopped short of the end zone on a 6-yard pass on third-and-7.
The Packers went for it on fourth-and-goal but Dillon was stopped for no gain, causing the turnover on downs.
Dalvin Cook gained 22 yards on three carries to get the Vikings' heels off their goal line before Jefferson broke free for a 64-yard completion to the Packers' 23.
Minnesota settled for a 28-yard Greg Joseph field goal to extend its lead to 10-0 with 3:54 left in the first half.
The Packers went three-and-out on the next drive, with Rodgers' third-and-8 pass sailing high of Jones.
The Vikings found the end zone again in two minute, with Jefferson coming free across the middle for a 36-yard touchdown pass to put Minnesota up 17-0 at halftime.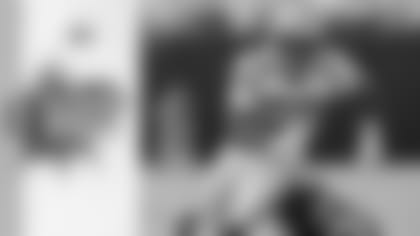 Packers trail Vikings 20-7 after three
Green Bay moved the ball to open the second half, with Dillon making a tackler miss on an 8-yard carry and then converting the third-and-1 power run. He plowed through for a 15-yard gain, but that's as far as the Packers' series would go.
On the next play, Rodgers was hit by Jordan Hicks and fumbled. Minnesota took over at the Green Bay 33.
On third-and-4, Jefferson was called for offensive pass interference against Jaire Alexander. Joseph still made the 56-yard field goal to put the Vikings up 20-0 with 9:46 left in the third quarter.
With Jon Runyan being evaluated for a concussion, rookie fourth-round pick Zach Tom came in at left guard. Jones moved the Packers back into Minnesota territory when he busted a 29-yard run off the left side.
After Dillon gained another 11 yards, Doubs gained another 11 on a misdirection reverse. Dillon punched in the 2-yard touchdown following a 9-yard pass to Doubs that set up first-and-goal.
The Vikings faced second-and-16 after Gary stuffed Cook for a loss of a yard and a delay of game penalty. Keisean Nixon stopped Osborn short of the first down, forcing the punt.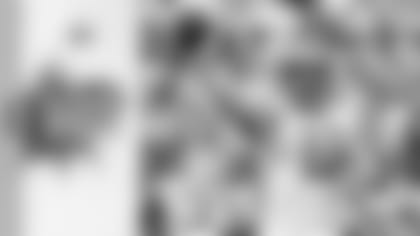 Packers fall 23-7 in regular-season opener
The Packers threatened another drive after Rodgers hit a wide-open Doubs for 23 yards on second-and-19, but Rodgers was sacked on third-and-6 and Green Bay was forced to punt.
The Vikings mounted another drive, with a 22-yard pass to Thielen and 21-yard pass to Jefferson. Linebacker Krys Barnes, playing in place of an injured Walker, suffered an ankle injury during the series and was carted to the locker room.
Minnesota settled for a Joseph 29-yard field goal to extend its lead to 23-7 with 6:52 left in regulation.
Rodgers hit Jones, Cobb, Tonyan and Watkins on short passes, totaling 25 yards to move into Vikings' territory. On third-and-5, Rodgers drew Danielle Hunter offsides and connected with Juwann Winfree for a 17-yard completion.
Rodgers tried to thread the needle to Tonyan on fourth-and-1 at the Minnesota 18 but the pass fell incomplete with 3:45 remaining.