GREEN BAY – The Packers survived a tougher-than-anyone-expected game Sunday at Lambeau Field, beating the Patriots 27-24 on K Mason Crosby's walk-off 31-yard field goal on the final play of overtime.
The Patriots lost backup QB Brian Hoyer to a head injury early in the game, and rookie draft pick Bailey Zappe took over the rest of the way. But New England hung tough and even forced the Packers to tie up the game late.
Packers QB Aaron Rodgers threw a pick-six in the waning seconds of the first half to give the Patriots a 10-7 halftime lead. Eventually, the game was tied at 17 before both teams scored fourth-quarter touchdowns, with the Packers getting theirs on a back-shoulder throw to rookie WR Romeo Doubs at the goal line.
Green Bay had a great chance to win the game in regulation, but Rodgers' deep ball to the end zone for Doubs was ruled incomplete. Doubs initially caught it with a headlong dive, but he wasn't able to maintain control of the ball as he hit the ground. A replay challenge was unsuccessful, and the game stayed tied, going to overtime.
Both teams punted on their first OT possessions, and then the Packers pounded out the game-winning drive on the ground. Starting from their own 10-yard line, the Packers drove 77 yards, with RB AJ Dillon doing the bulk of the work. A key third-down completion to WR Randall Cobb kept things going, and Doubs had a pair of receptions as well.
The Packers ran the clock all the way down to 4 seconds, called their last timeout, and sent out Crosby for the win, improving to 3-1 with a trip to London on deck.
Rodgers finished 21-of-35 for 251 yards with two TDs, one INT and an 89.1 rating. RB Aaron Jones had 16 carries for 110 yards, with Dillon adding 17 rushes for 73 yards.
WR Allen Lazard had six catches for 116 yards, and Doubs had five for 47 with a TD. TE Robert Tonyan also had a TD, catching two passes for 22. Rookie WR Christian Watson had his first NFL touchdown on a 15-yard rush. The Packers rushed for 199 yards as a team in the game.
For the Patriots, RB Damien Harris had 18 carries for 86 yards and a TD, while RB Rhamondre Stevenson added 14 carries for 66 yards.
Zappe was 10-of-15 for 99 yards with a TD and 107.4 passer rating. WR Nelson Agholor had 46 yards on three catches.
Here's a recap of all the action: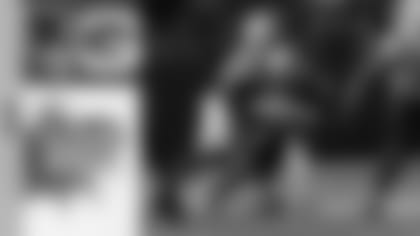 Patriots lead Packers 3-0 after first quarter
The Packers won the opening coin toss and deferred. Rasul Douglas started at cornerback for Green Bay in place of Jaire Alexander (groin), while veteran Brian Hoyer started at quarterback in Mac Jones' stead for New England.
The Patriots moved the ball behind Damien Harris on their opening possession. The series stalled at the Packers' 19 after Douglas dropped DeVante Parker for a 2-yard loss on a quick screen on second-and-8.
Nick Folk made a 37-yard field goal to end the 10-play, 56-yard drive and put the Patriots up 3-0 with 9 minutes, 45 seconds left in the first quarter.
The Packers' first possession opened with an explosive play after a 24-yard pass from Aaron Rodgers to Allen Lazard. The Patriots forced a fumble on the next play after a 1-yard receiver screen to Romeo Doubs.
The Patriots got no points off the turnovers, though. Safety Adrian Amos tackled Damien Harris for a 2-yard loss on second-and-8 and Rashan Gary sacked Hoyer for an 8-yard loss on third-and-10 to force New England to punt from its own 45.
Gary is the first Packers play with four sacks in the first games of a season since Cullen Jenkins in 2010. Others to do it were Kabeer Gbaja-Biamila in 2001 and Sean Jones in 1994.
David Bakhtiari stayed in at left tackle for the Packers' second offensive series. He alternated series against Tampa Bay with Yosh Nijman. Aaron Jones gained 20 yards up the middle on a second-and-5 run but Green Bay's drive was halted at the New England 39 after Rodgers was sacked on third-and-9.
Adrian Amos went to the locker room after his tackle of Harris to be evaluated for a concussion. Rudy Ford replaced Amos. Brian Hoyer also went to the locker room to be evaluated after Gary's sack. Bailey Zappe replaced him.
The Packers' defense forced a three-and-out, with Gary pressuring Zappe into a third-down incompletion. With Green Bay starting at midfield after a horsecollar penalty on the Patriots, Jones gained 10 yards on first down.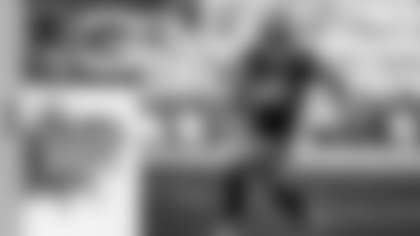 Patriots lead Packers 10-7 at halftime
The second quarter began with the Patriots announcing Hoyer would miss the remainder of the game due to a head injury. Amos also was ruled out shortly thereafter.
Green Bay continued use Watson as a jet-sweep option while in scoring territory. Watson motioned left on third-and-2, opening the right side for Jones on a 7-yard run.
Jones picked up another 10 yards on his next carry and Watson took a jet sweep in for a 15-yard touchdown after solid block by Doubs to put Green Bay up 7-3 with 13 minutes left in the first half.
Watson hit 20.48 miles per hour on the run. It was his first NFL touchdown. All six plays on the 50-yard series were running plays.
The Patriots got one first down on their next drive but a 2-yard tackle for a loss of Rhamondre Stevens by Quay Walker halted the drive.
Yosh Nijman entered the game at left tackle during Green Bay's fourth series, which ended in a three-and-out.
Gary recorded his sixth tackle in just under 25 game minutes to disrupt the drive when he held Jonnu Smith to a 2-yard gain on second-and-10. Smith went to the locker room after the play.
Bakhtiari re-entered the game on the next possession, which started at the Green Bay 9. Rodgers picked up the initial first down with a 13-yard pass to Lazard. AJ Dillon picked up seven yards on first down, but the Packers had to punt after two incompletions.
The Patriots threatened but Gary had a strip sack of Zappe that he recovered himself at the Patriots' 31. Jack Jones picked off Rodgers and returned it for a touchdown on third-and-9 to put the Patriots back ahead.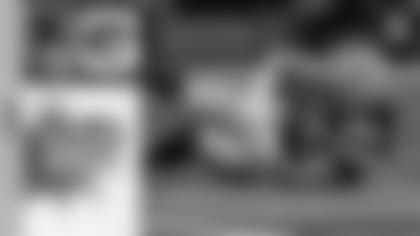 Packers and Patriots tied at 17 after three
The Packers opened the first half with Allen Lazard catching a go route for 30 yards on third-and-10. Jones gained 14 yards on the next play, giving Green Bay 100 rushing yards on 14 carries at that point in the game.
Watson picked up eight yards off a push pass from Rodgers to set up third-and-2 at the New England 29. While Dillon was stopped short of the first down, Jones gained 17 yards off a pitch on fourth-and-1 while running behind a Lazard block.
The Packers faced second-and-19 after a holding penalty but Rodgers connected with tight end Robert Tonyan down the seam for a 20-yard touchdown to pull back ahead 14-10 with 9:20 left in the third quarter.
Dean Lowry and Preston Smith combined for a sack of Zappe but Kenny Clark was called for unnecessary roughness after the play to give New England a new set of downs.
The Patriots retook the lead, 17-14, with Zappe's 25-yard touchdown pass to DeVante Parker off playaction with 4:52 left in the third quarter.
Doubs caught a screen pass and turned upfield for 16 yards to start Green Bay's next possession. Dillon (nine yards) and Jones (eight yards) gave the Packers a first down and moved the offense into New England territory.
Lazard caught a 19-yard pass in the middle of the field to the Patriots' 27. Mason Crosby made a 38-yard field goal to tie the game at 17.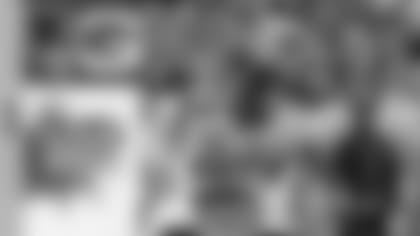 Packers and Patriots head to overtime tied at 24
New England answered with a seven-play, 66-yard drive that ended with a 5-yard Damien Harris touchdown run to put the Patriots back up 24-17 with 11:14 left in regulation.
The Packers worked their way out of a third-and-6 situation with Rodgers hitting Randall Cobb on a deep corner for 24 yards. AJ Dillon then picked up 24 yards on a catch and then a run, moving Green Bay to the New England 20.
Jones went over 100 rushing yards on the day with a 5-yard draw up the middle to bring up third-and-3. Rodgers then threw a back-shoulder pass to Doubs for the 13-yard touchdown to tie the game at 24 with 6:14 remaining.
That was Rodgers' 500th career touchdown pass (including playoffs). He's only the fifth in NFL history to reach that milestone.
Green Bay's defense forced a critical three-and-out on New England's next possession, keyed by Jarran Reed's sack of Zappe for a loss of nine yards on second-and-6.
Jake Bailey's punt traveled just 31 yards before bouncing out of bounds at the Green Bay 43 with 3:50 left.
A defensive pass interference on Myles Bryant against Cobb on third-and-6 gave the Packers a first down. The drive stalled at the New England 40 after Doubs couldn't bring in a potential TD pass from Rodgers.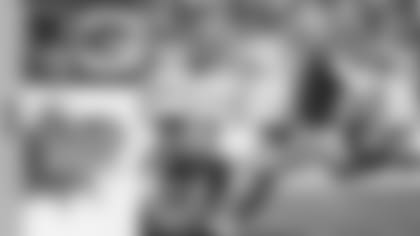 Packers beat Patriots 27-24 in overtime
Packers won the overtime coin toss and received. Jones gained two yards on a run and an additional yard on a pass to the flat. Rodgers' pass on third-and-7 fell incomplete and the Packers punted.
Damien Harris gained six yards on two carries. The Packers blitzed on third-and-4 and Rudy Ford broke up the pass, as the defense forced the three-and-out with 6:55 left.
After a 3-yard carry by Jones, Rodgers dropped back and had time off playaction to find Lazard for 22 yards. Two runs by Dillon set up third-and-1 at the Green Bay 44.
Cobb caught a pass across the middle from Rodgers for 11 yards to the New England 45. Rodgers then threw back-to-back quick passes to Doubs for 17 combined yards.
Dillon powered forward for four yards, as the game reached the two-minute warning of overtime. He gained another three to the Patriots' 21 on his next carry. On third-and-3, Dillon bullied his way for seven yards.
Dillon gained one more yard to setup Crosby's 31-yard field goal from the right hash to win it. The final scoring drive went 12 plays for 77 yards and lasted 6:47.