TAMPA – The Packers hung on for their lives Sunday, downing the Buccaneers 14-12 at Raymond James Stadium.
Tampa Bay QB Tom Brady drove the Buccaneers 89 yards in the final three minutes for a touchdown with 14 seconds left to get within two points, but his two-point conversion pass which came from the 7-yard line after a delay of game penalty intended for WR Russell Gage was deflected by LB De'Vondre Campbell and fell incomplete.
Packers WR Allen Lazard recovered the ensuing onside kick and the Packers improved to 2-1.
Green Bay scored on its first two possessions of the game, as QB Aaron Rodgers threw TD passes to WR Romeo Doubs and Lazard, to take a 14-3 lead, but the Packers never scored again. A fumble by RB Aaron Jones at the goal line of Green Bay's third drive prevented another score, and the Packers' offense was stymied by the Buccaneers the rest of the way.
The Packers' defense was up to the task, though, holding Tampa Bay to two field goals until the game's final drive, which was aided by a defensive pass interference penalty on S Adrian Amos near the goal line in the final minute. Tampa Bay got a fresh set of downs and scored on third-and-goal as Gage made a great catch on a pass behind him over the middle.
For the Packers, Rodgers finished 27-of-35 for 255 yards with two TDs, one INT and a 103.9 passer rating. Doubs had eight catches for 73 yards and a TD, with Lazard adding four grabs for 45 yards and a score. WR Randall Cobb had two catches for 57 yards and TE Robert Tonyan had six catches for 37.
On the ground, Jones had 12 carries for 36 yards and AJ Dillon added 12 for 32.
For the Bucs, Brady was 31-of-42 for 271 yards with a TD and 98.4 rating. Gage had 12 catches for 87 yards and a TD, with TE Cameron Brate adding five catches for 52. RB Leonard Fournette had 12 carries for 35 yards and added 35 rushing yards on five receptions.
Here's a recap of all the action: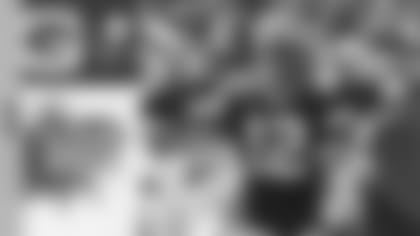 Packers lead Buccaneers 7-3 after first quarter
The Packers won the opening coin toss and deferred. Tampa Bay quarterback Tom Brady was 4-of-4 for 39 yards on the opening series, with Leonard Fournette picking up 15 yards on four carries. The Bucs' drive ended at the Green Bay 21 when Kenny Clark sacked Brady for a 6-yard loss. It was Clark's first sack of the season.
Ryan Succop made a 45-yard field goal to put Tampa Bay up 3-0 with 9 minutes, 5 seconds left in the first quarter.
Five-time All-Pro David Bakhtiari made his 2022 debut for Green Bay, though he was on a pitch count. Yosh Nijman rotated in at left tackle on the second series.
Rodgers faked the draw to AJ Dillon and connected with Doubs on a 21-yard pass off a slant. The Packers faced a third-and-6 situation at the Tampa 29 but Randall Cobb caught an out and made his man miss on the 12-yard catch-and-run.
Doubs set up third-and-3 from the Buccaneers' 5 after catching a 9-yard pass and then finished the drive with a touchdown catch to put Green Bay ahead 7-3 with 3:01 left in the first quarter.
Guard Shaq Mason was called for a holding penalty on first down for Tampa. The Buccaneers went three-and-out after Fournette was stopped for no gain on second-and-2.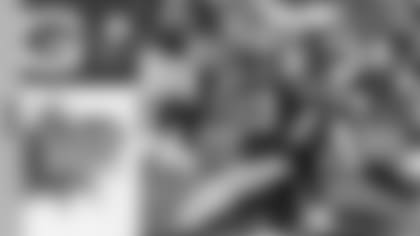 Packers lead Buccaneers 14-3 at halftime
The Packers converted yet again on third down to start the second quarter when Rodgers evaded a blitzing Antoine Winfield to find tight end Robert Tonyan for a 9-yard completion on third-and-8.
Green Bay improved to 5-of-5 on third down after a crosser to Lazard on third-and-6 from the Buccaneers' 44 and then a 23-yard pass to Tyler Davis, a career-long reception, off a playaction rollout on third-and-1 from the Tampa 29.
Lazard caught a 6-yard touchdown pass on the next play, extending the Packers' lead to 14-3 with 8:44 left in the first half. It marked the fifth straight game Lazard has caught a TD.
Rodgers started the game 12-of-13 for 120 yards with two touchdowns.
The Buccaneers went three-and-out again after a pair of false start penalties on Tampa Bay. On third-and-13, Rashan Gary registered his third straight game with a sack when he beat Brandon Walton to drop Brady for a loss of six.
With Bakhtiari back in at left tackle, the offense kept humming with Rodgers and Cobb connecting on a 40-yard pass to the Buccaneers' 22-yard line.
Green Bay's perfect start on third down ended when Jones fumbled a pass from Rodgers into Tampa Bay's end zone. The Buccaneers took over at their 20 with 2:02 left in the half.
Brady completed his first 12 passes for 96 yards before missing on a pass intended for Scotty Miller.
Brady hit Breshad Perriman on the next play for 14 yards, but the Packers' defense got the ball back after linebacker Quay Walker punched the ball out and Darnell Savage recovered it at the Green Bay 27 with 41 seconds left in the half. Prior to Perriman's fumble, the Buccaneers were one of just two teams that hadn't had a first-half turnover this year.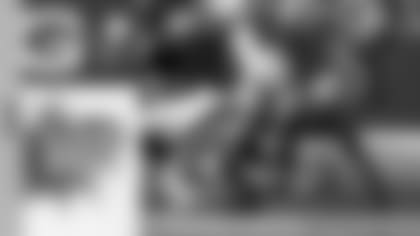 Packers lead Tampa Bay 14-6 after three
Green Bay's offense got moving with a 10-yard pass to Doubs, but it was negated by an illegal block in the back. The Packers wound up punting after an incomplete pass to Dillon.
With Alexander was ruled out with the groin injury, Keisean Nixon earned his first career forced fumble after a pass to Russell Gage. Jarran Reed made the recovery at midfield.
It's Green Bay's first game with two defensive fumble recoveries since Indianapolis in 2020.
The Packers' offense went three-and-out after Joe Tryon-Shoyinka pressured Rodgers during an incompletion. Rudy Ford downed Pat O'Donnell's punt at the Tampa Bay 1-yard line.
The Buccaneers went three-and-out after three straight Brady incompletions. Tampa got the ball back at its own 47 after Rodgers was picked off by Logan Ryan.
Cameron Brate caught a 19-yard pass to get the Buccaneers to set up Succop's 45-yard field goal to cut the deficit to 14-6 with 6:22 left in the third quarter.
The Buccaneers' offense gained one first down but a holding penalty on Brandon Walton wiped out a Brady scramble for a first down. Tampa Bay punted.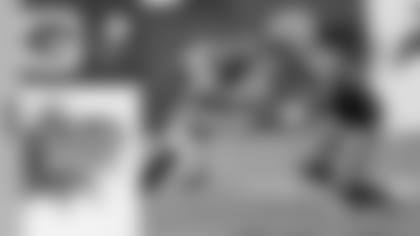 Packers hold on for 14-12 win over Tampa Bay
The fourth quarter began with the Packers' defense forcing another three-and-out. Rashan Gary tackled Fournette for no gain on first down to set the series in motion for Green Bay.
Rodgers caught Tampa with 12 men on the field, earning an extra five yards and a deep try to Cobb. Rodgers completed a pass to Tyler Davis on third-and-4 but couldn't get the first down with 9:07 remaining.
Brady completed a pass to Jaelon Darden for 25 yards on first-and-10. Tampa tried for a double reverse but fumbled and lost 12 yards.
Clark then got his second sack of the game, setting up third-and-30. Brady hit a checkdown to Brate for 11 to set up the punt.
Facing third-and-4 from the Tampa 20 with 5:04 remaining, Rodgers threw a dart to Lazard on a slant for a 6-yard pickup.
Rodgers and Lazard connected again on a 26-yard play on a deep over-the-shoulder pass to bring the game clock under four minutes. The drive stalled at midfield with 3:11 remaining when Rodgers was sacked for an 8-yard loss on third-and-10.
Brady completed three straight passes to Gage for 29 yards before a 17-yard completion to Fournette to creep into Packers' territory inside the two-minute warning.
A defensive pass interference penalty committed against Brate then made it first-and-goal at the Tampa Bay 3. A Fournette run advanced the ball to the Green Bay 1 with the Buccaneers calling their final timeout with 21 seconds remaining.
Brady missed Brate on a play-action rollout on second down. Gage came across the back of the end zone for the touchdown with 14 seconds remaining. Tampa was called for a delay of game on the two-point attempt and the final pass fell incomplete after De'Vondre Campbell got his hand on the pass.
Lazard fielded the on-side attempt to seal the Packers' win.